Portland Trail Blazers Beat Memphis Grizzlies: Key Takeaways From the Match
Published 08/15/2020, 5:29 PM EDT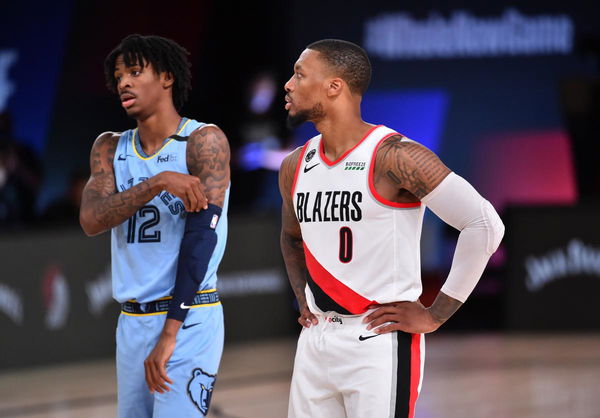 The Portland Trail Blazers held off a fighting Memphis Grizzlies team to book their berth in the NBA playoffs. The Blazers fought very hard to overcome a three and a half-game deficit to surge past Memphis and take the eighth seed. The Grizz managed to get a play-in game, despite going 2-6 in the bubble. Ja Morant dropped 35 points and 8 assists in a valiant effort, but a fourth-quarter run by the Blazers led by C.J. McCollum ended Memphis's season.
The final score was 122-126 in favor of Portland. Four out of the five Portland starters dropped 20+ points. C.J. and Damian Lillard combined for 60 points, while Nurkic got 21 rebounds to go with his 22 points. Jusuf Nurkic ended the first half with 17 rebounds. He was playing this after the news of his grandmother's death to COVID-19 broke.
Memphis fought, but came up short and won't book the unlikely playoff seed everyone thought they could.
ADVERTISEMENT
Article continues below this ad
Last year's Western Conference finalists, the Blazers fought back from being out of the playoffs and would now be looking to upset the cold LA Lakers.
ADVERTISEMENT
Article continues below this ad
Portland Trail Blazers and their playoff chances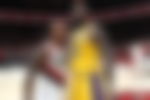 Even though Portland is the eighth seed, they aren't a bad team by any stretch of the imagination. They could feasibly beat any team in a series if they can get hot enough. The Blazers could easily out-shoot the Lakers if they had to. Hot-shooting is what led them to make a late comeback in the fourth when it looked like Memphis might just force the second game tomorrow.
ADVERTISEMENT
Article continues below this ad
The Lakers have no match for Dame and McCollum. Danny Green would be their best perimeter defender without Avery Bradley, which means the responsibility to guard Damian Lillard might fall on the broad shoulders of LeBron James. The one advantage that the Lakers have over most of the league is their size advantage in the post. Portland can negate that with Jusuf Nurkic and Hassan Whiteside.
In terms of matchups, the Blazers would want the Lakers over the Clippers, who have the wing depth to frustrate their scoring. The Lakers don't seem to be clicking in the bubble. They had their time to not play seriously and get into shape. From their first game on, the Lakers will have to fight for every win they can get in this series.