"Probably in the Exact Same Situation": NBA Hall of Famer Compares His Career with Zion Williamson
Published 08/22/2020, 2:16 PM EDT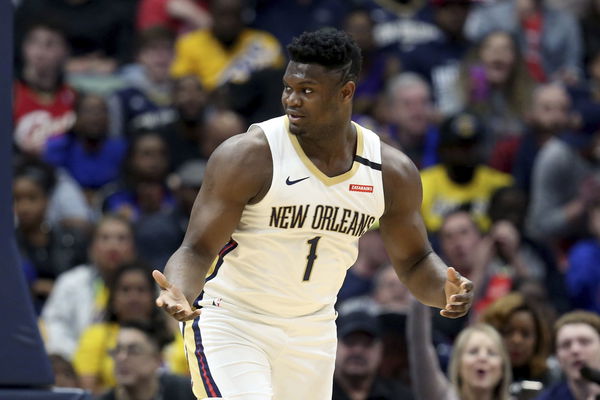 Zion Williamson is a freak of nature. In the few games he played for the New Orleans Pelicans, we could see glimpses of a future superstar in him. However, he missed most of the regular season games and couldn't bring his A-game to the table during NBA Bubble games.
ADVERTISEMENT
Article continues below this ad
As a result, NOLA missed the playoffs yet again, making them 1-4 in the last 5 seasons. Zion is obviously a special player but he might not be able to reach his full potential in the league. The rookie's 285-pound weight is believed to be the cause.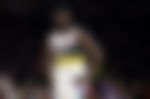 ADVERTISEMENT
Article continues below this ad
Should the New Orleans Pelicans be worried about Zion's weight?
Despite having the easiest schedule in the NBA Bubble, Pelicans couldn't seal a spot in the playoffs. In fact, they were one of the worst teams out there, finishing with a mere 2-6 record. Williamson only played 5 of the 8 possible games in the Bubble. Even in those games, he looked a step slow and couldn't keep up with his assignments.
Former NBA MVP Charles Barkley has some advice for the rookie. Chuck also faced similar concerns regarding his weight when he entered the league. Barkley has always given credit to Hall Of Famer Moses Malone for his epic transformation.
"Can I come up and talk to you tonight? He says sure young fella, come up and talk to me. So I go up and ask Moses, Why I am not getting to play? And he said Charles you are fat and lazy." said Barkley.
ADVERTISEMENT
Article continues below this ad
"He said son, you weigh 293 pounds and he says, Charles you got a lot of talent, but you gotta lose weight. He said let's lose 10 pounds, So I get to 290 and he said, let's get to 280, I get to 280, he said, let's get to 270 then I get to 270 he said, let's get to 260," added Barkley.
"You know Zion is probably in the exact same situation I was in. He needs a Moses Malone, a guy who's gonna be with him and say yo man, let's figure out what's your optimum playing weight is," concluded Chuck.
ADVERTISEMENT
Article continues below this ad
An NBA veteran can guide Zion to a bright future. If Zion loses around 20 pounds, he will gain more speed and agility on both ends of the court. This is an ability which he lacks as of now.