Raiders' Account Trolls Rockets' James Harden on Twitter
Published 11/25/2020, 7:44 AM EST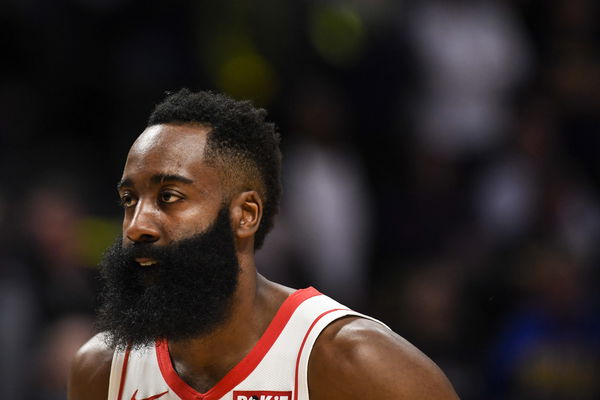 ---
---
James Harden has been having a tough time in 2020. The 2018 MVP had a good season by his own standards. Harden averaged about 34.3 points, 7.5 assists, and 6.6 rebounds per game.
ADVERTISEMENT
Article continues below this ad
Harden got to pair up with a long-time friend and former teammate Russell Westbrook at the Houston Rockets. During the regular season, their performances inspired confidence among many Rockets fans that they could make it to the NBA Finals this year.
However, the Rockets had a signature collapse in the playoffs. Russell Westbrook suffered from COVID-19 and entered the bubble late. And upon returning, did not look like himself.
ADVERTISEMENT
Article continues below this ad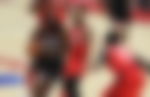 The Rockets barely got past the Oklahoma City Thunder. The Thunder had marginally low odds to even make the playoffs, and the fact that the Rockets took seven games to get past them was a warning sign.
Then the Rockets were embarrassed by the Lakers, getting gentleman-swept 4-1. The loss to the Lakers completely changed the Rockets. They fired head coach Mike D'Antoni, and general manager Daryl Morey resigned from his role. Morey was the man who brought Harden to the Houston Rockets.
Due to the instability surrounding the Rockets, not to mention the presence of another collapse in the playoffs, Harden made it clear he wanted to leave Houston. He is rumored to join the Brooklyn Nets, but so far, Houston has not done anything to help Harden exit.
Raiders troll James Harden
Harden's career has become a talking point among many NBA fans with many bashing 'The Beard' for not having the success that his talent merits. The lack of any major playoff success for Harden since the 2012 NBA Finals is a scathing indictment of Harden's career.
ADVERTISEMENT
Article continues below this ad
But it isn't just NBA fans that are having fun at Harden's expense. The Las Vegas Raiders played the Kansas City Chiefs recently. During the game, quarterback Derrick Carr called an audible with the name James Harden before releasing the ball on a down.
ESPN caught wind of the audible and posted the video of the incident on Twitter. The Las Vegas Raiders Twitter account chose to troll Harden with a response. Replying to the video, the Raiders account Tweeted "Well, he didn't pass it…".
Harden has not responded to the trolling from the Raiders account. But perhaps he doesn't need to. The Raiders lost the game to the Chiefs. Perhaps Patrick Mahomes is a big fan of James Harden and chose to avenge him being trolled.
ADVERTISEMENT
Article continues below this ad
It will be interesting to see if Harden does eventually respond. At this time, Harden has stayed quiet about his entire situation. It is doubtful that he will talk about this small joke that was meant in good humor.