Rajon Rondo Gets Very Emotional Explaining Why Winning a Championship for Kobe Bryant Was the Only Goal
Published 12/17/2020, 5:00 AM EST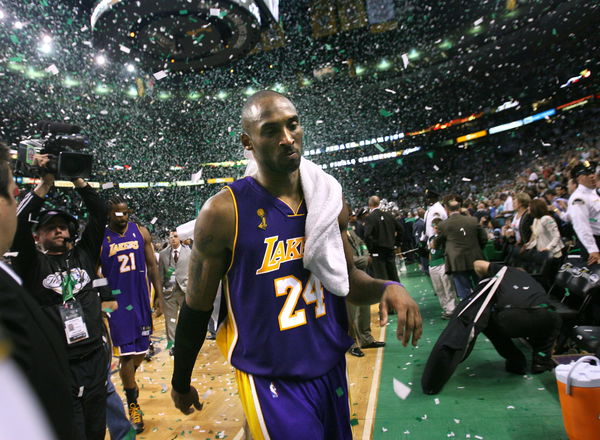 ---
---
A few months ago, the Lakers had qualified for the NBA Finals 2020, while the Heat were still playing the Celtics. For Rajon Rondo, life would have come full circle had it been the Lakers vs the C's in the Finals. He would have then probably defeated the same team with which he won his maiden title. To make things even more interesting, earlier in 2008, the former Celtics player played against Kobe Bryant. And in 2020, the Lakers dedicated their championship run to Kobe which Rondo was a part of.
ADVERTISEMENT
Article continues below this ad
While a Celtics vs Lakers finals didn't happen, Rajon still won the championship to pay his highest tribute to the late legend.
Rajon Rondo gets emotional about his experience winning for Kobe Bryant
ADVERTISEMENT
Article continues below this ad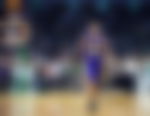 Rondo played with the Lakers for two seasons, but could not play any season in its entirety. Still, he had a very impressive regular-season run in 2019 and equally extraordinary playoffs in 2020. He took the unmatched role of a prolific playmaker and impacted the team in more than one way.
In a recent interview, Rajon got very emotional when asked about the tribute he had paid to the franchise legend. The 2-time NBA Champion expressed, "Emotional roller coaster of a year. Winning it for Kobe, the year Kobe passes, I don't realize something you can imagine, obviously, playing against him in a couple of finals, in the same uniform. So it was a tough one. [So] we understood the mindset, the goal we had, what we're trying to attain, and who are we doing it for. So to be able to see that in full circle, accomplish a goal, it was a thrill moment. It is definitely something we are going to be grateful for, I'm sure for the rest of our lives. It was a dope moment."
Rondo's eyes spoke a thousand words and explained just how important it was for the Lakers to bring the trophy home.
Rondo's relations with LeBron James and his path ahead
ADVERTISEMENT
Article continues below this ad
Rajon shared a blessed camaraderie with LeBron James during his two-year stint with the Lakers. In fact, during the 2020 playoffs, he was counted by many as the Lakers' third option. He joined the Lakers in the second round and played 16 games. Playoff Rondo averaged 8.9 points, 6.6 assists, and 4.3 boards. This was also the very first time in his entire postseason career that Rondo did not start a game for his side. But his rotation genuinely helped the team. 
Rondo also explained how Bron's undeterred work ethic and commitment towards the game helped him learn a thing or two. 
ADVERTISEMENT
Article continues below this ad
The 34-YO assist king has signed with the Atlanta Hawks on a 2-year $15 million contract. He will hold the responsibility to play the role of a leader who can bring a turnaround for the Hawks.