Ranking the Top 5 Moves of 2020 NBA Free Agency
Published 11/28/2020, 9:53 AM EST
---
---
The NBA has had a lot of hurdles to hump over in 2020. One of the hurdles they finally jumped through was conducting the 2020 Free Agency. While free agency usually happens in the summer, this time we had to wait till October for champions.
ADVERTISEMENT
Article continues below this ad
The condensed free agency window has indicated a lot of things. Not only has it changed the league up for this season, but it also serves as a prelude for the 2021 Free Agency class, which may have Giannis Antetokounmpo in it.
While there are a lot of bad moves that teams end up making in transitional off-seasons like this, some teams have strengthened well. From improving their title hopes for this season to even maintaining flexibility in the future, some teams did it all very well.
ADVERTISEMENT
Article continues below this ad
So what were the 5 best moves this off-season?
NBA Free Agency rankings
5. Serge Ibaka adds championship experience to the LA Clippers
This move would be higher under most circumstances, but there were quite a few mistakes that the Clippers made this offseason. Signing Serge Ibaka is definitely not one of them.
Ibaka won a championship with new teammate Kawhi Leonard in 2019. Ibaka gives LA a rim-protector, something that only Ivica Zubac could offer them.
Serge is a stretchable big-man that can not only block shots but lead second-units. While he is old, getting him on the Mid Level Exception was a great move for the Clippers.
While he obviously doesn't address their PG concerns, he does come in and take Montrezl Harrell's spot on the team.
4. The Portland Trail Blazers get Robert Covington for their playoff push
A move that many have glossed over is Portland trading for Houston Rockets' player Robert Covington. Covington was a small-ball center for the Rockets, but he will play a more natural position at the three of four for Portland.
The team has struggled with their front-court depth for a few seasons, and it almost ruined their entire season last year.
Covington not only adds shooting, but he is a very good defender to have as well. He was arguably the 3rd and sometimes even the 2nd-best player for the Rockets in the Playoffs.
His leaving Houston for trade assets is fantastic for Portland, who can possibly make a deep playoff push next season.
3. The Atlanta Hawks sign a bunch of top free agents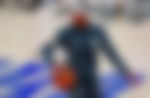 The Hawks are the best team heading out of this offseason and it isn't even a question. Their team looks almost new, and this off-season brought a lot of success for them.
It is hard to look at one signing and say it is any different from the other based on the magnitude of what they have done, so we have added them together.
Getting snipers like Danilo Gallinari and Bogdan Bogdanovic will make this free-shooting team even more lethal. Along with that, Rajon Rondo join to lead the second unit and possibly mentor Trae Young's game as a distributor.
This team will easily jump from one of the worst teams in the league to a playoff contender, and that gets them to number three here.
2. The Miami Heat commit to what they have now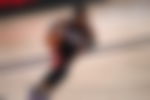 While many will criticize this selection, we stand by it. The Miami Heat did a good thing by extending Bam Adebayo right now rather than waiting for a season to see what Giannis does.
Adebayo deserves an extension, and it would spit in the face of 'Heat Culture' to not reward him for the season that they had.
While they can still make Giannis work next season, it is a harder task considering the extension that Adebayo has gotten. Committing on what they already built rather than waiting to see if they plug Giannis into this is a better move.
Bam has emerged as an All-Star and an All-NBA caliber player. Miami sent a message to the league by re-signing Adebayo, and it was loud and clear. Come to Miami and be treated for your loyalty.
1. The Lakers get Montrezl Harrell to switch locker rooms
Free agent Montrezl Harrell has agreed to a two-year deal with the Los Angeles Lakers, agent Rich Paul of @KlutchSports tells ESPN.

— Adrian Wojnarowski (@wojespn) November 21, 2020
ADVERTISEMENT
Article continues below this ad
It is hard to not put this at the top only for what it has caused. While it is true that Trez was one of the biggest reasons that the Clippers blew a 3-1 in the Playoffs, he is also one of the biggest reasons why that team was being lauded for what it is.
Harrell is the reigning Sixth Man of the Year, and this move has directly hurt the Clippers and strengthened the Lakers. It is a perfect offseason coup.
Harrel may lack the defense that players like Dwight Howard had, but he adds energy to a Lakers bench unit that struggled all of last season. He is an offensive spark-plug and his energy on the court makes it incredibly hard to stop him if he is hot.
ADVERTISEMENT
Article continues below this ad
Now that Harrell is away from a combustible Clippers locker room and under the win-first mentality of LA, he is bound to play better here. This is easily the best move of this offseason.