Raptors' Pascal Siakam Reveals He was Shocked by Serge Ibaka and Marc Gasol Leaving Toronto
Published 12/04/2020, 5:00 AM EST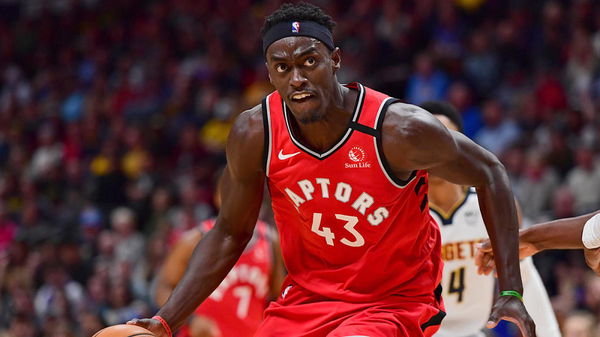 The Toronto Raptors have not had a great off-season. While they were able to lock down Fred VanVleet to a long-term deal, they lost veteran bigs Marc Gasol and Serge Ibaka to the Lakers and the Clippers, respectively. The move came as a shock to many, as most people expected either one of the two to remain in Toronto. But Pascal Siakam thinks the team will be okay with their remaining stars.
ADVERTISEMENT
Article continues below this ad
For the Raptors, they must change their starting line-up after these departures. Given the limited options they have at the center position, they may have to alternate to a 'small-ball' approach.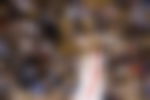 Raptors star Pascal Siakam spoke to the press at the Raptors training camp. When asked about the departures of Gasol and Ibaka, Siakam revealed that he was surprised that both players chose to leave the team.
ADVERTISEMENT
Article continues below this ad
"I was surprised. Thought we would keep at least one of the bigs. I didn't really expect both of them to come back. It caught me by surprise a little bit. The fact that we didn't get both of them or any of them. But you know, that's what it is." 
However, Siakam maintained that there were no hard feelings whatsoever between the former teammates and that he still cared for them. He said, "We love those guys. They made decisions that were best for them and their careers, and it didn't work out. Obviously, the stories and the connection we have with those guys will always be there. We're always going to be brothers for sure."
Pascal Siakam talks new Raptors roster
ADVERTISEMENT
Article continues below this ad
While the departures of Ibaka and Gasol hurt, Siakam is confident that the players the Raptors have will step up, including long-time Raptor Chris Boucher. Siakam said:
"Just on our team we got (Aron) Baynes, Alex Len, and Chris (Boucher) stepping in. And I think him just having more opportunities to be out there, and I'm excited for him also knowing that he works super hard and to get to this level. He's getting the chance and I'm excited about what he can bring to us. Sometimes just having that security, knowing that you're going to be in the rotation a little bit, I think it helps a lot of people. I know that it might do that for Chris too." 
Conclusively, Siakam noted that he was excited about the new season, and he would play any role the team needed him to. All he is concerned with is helping the team. He said, "So I'm excited man. For me, I'll always be the team player, I don't care what it is, I want to win. So whatever is needed from me, I'll always be ready. If it is playing the five, whatever. I'm going to go out there and do whatever to help my team."
ADVERTISEMENT
Article continues below this ad
Siakam and the Raptors will be eager to show they are a top team even after significant departures over the year, such as Kawhi Leonard, Marc Gasol, and Serge Ibaka. They will get the chance to do so when the new NBA season begins on December 22, 2020.