Ray Allen Names Devin Booker and Bradley Beal as Young Shooters to Look Out For in NBA
Published 11/02/2020, 8:24 AM EST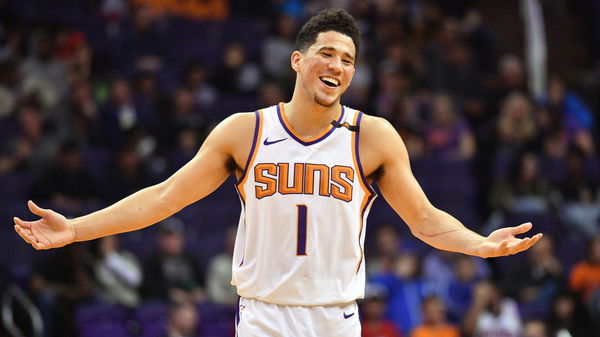 It is essential for any team to build a strong younger core. They are the ones that eventually decide the future of the franchise. If somebody were to ask you, who are your favorite shooters from this era, what names would pop into your head? Well, the ten-time All-Star Ray Allen believes that it's Devin Booker and Bradley Beal.
The Phoenix Suns and Booker were going unbeatable when the last season resumed from a hiatus. They had eight consecutive wins, but their overall record was 34-39, which left them standing at the tenth seed in the Western Conference. Losing to the Memphis Grizzlies, the Suns failed to make their way into the postseason.
Bradley Beal's Washington Wizards weren't very different from the Suns. With an overall record of 25-47, they landed at the ninth seed and were out from the run for the title.
ADVERTISEMENT
Article continues below this ad
The 2019-20 season wasn't great for Beal. Suffering from a rotator cuff injury for most of the campaign, he still averaged 30.5 points, 4.2 rebounds, and 6.1 assists.
Devin Booker and Bradley Beal, rising stars?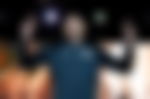 Hall of Famer, Ray Allen, has formed a liking for these two stars. On the 'Posecast' with James Posey, Ray Allen explained what both the players need to do to pave their way to a title.
ADVERTISEMENT
Article continues below this ad
Allen was very impressed with the way Booker performed in the Orlando Bubble. He said, "I love what Devin Booker did in the bubble. But I always knew that he was that type of player. I know a lot has been said about wherever team he might end up on but Phoenix has a great fanbase and an opportunity to win as long as they continue to surround him with pieces."
Talking about the 27-year-old, Allen claimed that Beal won't be in Washington for long. "He's been around for a while, but he's still so young and hasn't really reached his prime yet. He'll be out of Washington helping some other team win a championship within the next 10 years."
ADVERTISEMENT
Article continues below this ad
Ray Allen is one of the greatest shooters the NBA has seen. So, for him to see potential in Booker and Beal is huge. It is only a matter of time before we get to see whether this prediction comes to fruition or not.