"I Can't Speak on His Prior Teams": Brooklyn Nets' Star Caris Levert Debunks Popular Belief Around Kyrie Irving
Published 09/19/2020, 7:15 PM EDT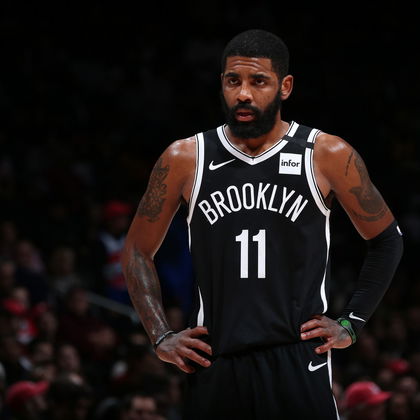 ---
---
During the 2019 offseason, the Brooklyn Nets completed one of the most exciting projects in recent NBA history. They signed both Kevin Durant and Kyrie Irving, which made the Nets a force to reckon with. Both superstars will undoubtedly help the team soar to new heights. Kyrie is known for being a tremendous athlete, but how good is he as a teammate? 
ADVERTISEMENT
Article continues below this ad
Kyrie is a phenomenal talent who is now eying his second championship in his career. In a new chapter with the Nets, he's combined with KD to revamp the team and make them a formidable attacking unit. Now, the Nets roster is overflowing with talents who can win a championship if they stick together. 
The Brooklyn Nets performed just as well in the NBA bubble, with players like Caris LeVert shining bright during the seeding games. The 6'6" swingman is one of the bright talents in the Nets roster, and he's not short of receiving praises from his fellow athletes. 
ADVERTISEMENT
Article continues below this ad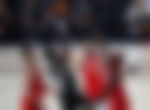 In a recent appearance on 'The Ringer' podcast, the Nets' emerging star spoke about having Kyrie Irving as a teammate and the qualities he brings to the team. "I would say that Kyrie is probably the best teammates I've ever had," LeVert began. 
"So honestly, it's like, it's crazy when people talk about him being a bad teammate or you know, the things that they say about him. I think he said it best this year, he's human. Everybody's human. Just because he's a great player like he's still a human being at the end of the day." 
Caris LeVert and the Nets are ready to go to war with Kyrie Irving 
Great players always instill plenty of confidence to the team. They motivate you so much that you'll be ready to do almost anything for them. Likewise, Caris LeVert sees Kyrie Irving as an inspirational factor in the Nets team. 
LeVert just couldn't stop mentioning how good of a partner Kyrie can be on the court. "He's a great teammate, great guy. I think if you ask anybody on the Nets they will tell you the same thing. I can't speak on his prior teams and things like that. But since he's been with the Nets, since he's been with us, he's been a great guy, a great teammate," LeVert mentioned. 
ADVERTISEMENT
Article continues below this ad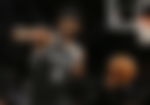 Moreover, the 26-year-old also put forth that he's eagerly anticipating to team up alongside KD and Kyrie in the upcoming season. "Great guy to learn from, great guy to go to war with and we can't wait for next year. I think it's gonna be really special," LeVert mentioned. 
The Brooklyn Nets are undoubtedly going to be one of the strongest teams in the east next season. Fans are eager to watch the pairing of Kevin Durant and Kyrie Irving, and surely. they won't disappoint.
ADVERTISEMENT
Article continues below this ad
Nets fans can rejoice as they'll be witnessing two of the best players in the NBA playing for their franchise, along with a list of talented stars.