Reporters Rally Against Kyrie Irving on Twitter as He Labels Media as 'Pawns'
Published 12/11/2020, 2:51 PM EST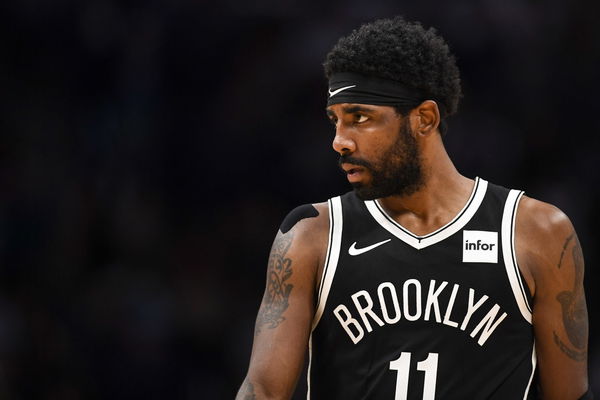 ---
---
Nearly a week ago, Kyrie Irving had put out a statement about him not interacting with the media. The NBA yesterday fined Kyrie and the Nets $25,000 each for not complying with the league's media rules.
ADVERTISEMENT
Article continues below this ad
Today, Irving reacted to the NBA fining him. Kyrie put up an Instagram story writing "I pray we utilize the 'fine money' for the marginalized communities in need, especially seeing where our world is presently,"
ADVERTISEMENT
Article continues below this ad
"[I am] here for Peace, Love, and Greatness. So stop distracting me and my team, and appreciate the Art. We move different over here. I do not talk to Pawns. My attention is worth more."
Kyrie Irving has had a dodgy past with the media. He has been pretty vocal about his discontentment with the media. This post only adds more fuel to the fire.
Twitter reacts to Irving's IG Story
This statement has been the subject of excessive scrutiny in the NBA community. Many reporters and NBA insiders have had some powerful reactions to the same.
Kyrie Irving's incredibly charitable and insanely talented at his profession. But, media plays a role in telling his story. Some of the bad's exaggerated/contrived, but the good supports his off the charts fame. Referring to media members as "Pawns" is the ultimate disrespect.

— Adam Kaufman (@AdamMKaufman) December 11, 2020
kyrie has picked a target, the media, that few will defend. but you gotta be a moron to rejoice in whatever this stuff is he's saying now.

— bomani (@bomani_jones) December 11, 2020
Cavs' Kevin Love on former teammate Kyrie Irving's recent media blackout: "Everybody had a part to play. This is you guys' livelihood."

Love feels that "calling anybody a pawn is a sign of disrespect" and says he loves Kyrie but isn't a "divisive" person either.

— Eric Woodyard (@E_Woodyard) December 11, 2020
Can Kyrie Irving silence his doubters?
Kyrie, over the years, has developed a reputation for being a disruptor in a team. First, he left a championship team in the Cavaliers, and then he left the Boston Celtics after just 1 season.
Now he joins a Nets team that is stacked. Given his recent antics against the media, he will certainly be under heavy scrutiny by multiple members of the media.
The Nets will hope that he can prove to be an asset on the court. They have a decent core of younger players like Caris LeVert, Spencer Dinwiddie, and Jarrett Allen.
ADVERTISEMENT
Article continues below this ad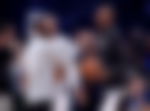 He will now share the spotlight with Kevin Durant. He has had a problem in sharing the spotlight before. But if he wants to win a championship, this might be a splendid chance.
Kevin Durant, meanwhile, has already shown that he can easily operate in a system where he is not the primary ball-handler. So the fit between him and Irving is out of the question.
ADVERTISEMENT
Article continues below this ad
The Brooklyn Nets look like an intriguing specimen and with two superstars like Durant and Irving; they are the team to beat. If one of their younger players can step up, and the superstars perform to their best, the Nets can surely win the championship.