Reports Claim Paul George Got into a Heated Argument With Clippers Teammate Montrezl Harrell in Game 2 Against Denver
Published 09/16/2020, 4:58 PM EDT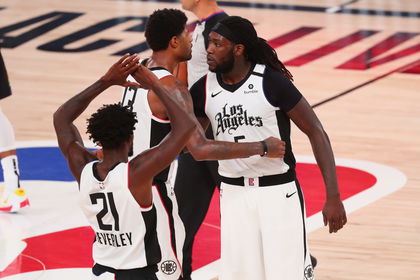 ---
---
It seems like the Los Angeles Clippers turned a blind eye towards Nuggets' potential. The Nuggets had already proven themselves by recovering from a 3-1 deficit in round 1 against the Utah Jazz.
ADVERTISEMENT
Article continues below this ad
Even though the Clippers were definitely the more talented team, their chemistry just wasn't right. They could not calm themselves in a pressuring situation, which eventually led to the Nuggets being the only team in the NBA's history to have recovered from a 3-1 deficit twice in a single postseason.
Teammates' Paul George and Montrezl Harrell's heated argument
ADVERTISEMENT
Article continues below this ad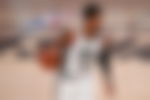 The Nuggets have officially ascended to the Western Conference Finals and will face the Lakers there. Their guard Jamal Murray's outstanding scoring even surpassed Kawhi Leonard and Paul George. He bagged a whopping 40 points, almost double of what Leonard and George made combined.
While everyone was busy watching the Clippers make a fool of themselves, there was something else also going on off the court which happened during Game 2.
According to Yahoo Sports, league sources said that Montrezl Harrell and Paul George were in a heated argument during a timeout in game 2. It was in the second quarter that George carried out two uncalled for turnovers in less than a minute. The second time when it had happened was when George was passing the ball to Harrell near the Pain. Although, Harrell was covered by Michael Porter Jr. and Murray. Murray could intervene during the pass, but the Clippers called time off just seconds later.
The problem began when Harrell went to his teammate to address his clumsy pass. But George refused to take responsibility for the mishap and told Harrell that he could have caught the ball. This did not go down well with him and he said, "You're always right. Nobody can tell you nothing."
ADVERTISEMENT
Article continues below this ad
This ignited a lot of back-and-forth arguments between the two. George was seen eventually calming down, but Harrell was still very hot. In order to keep this argument low-key and off the radar, other teammates started clapping, and the situation defused when Doc Rivers began discussing their game plan.
Were the Clippers too overconfident?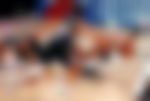 The situation was quite pressurizing for the Clippers. Even after the Nuggets had tied the series, the teammates had confessed that they felt they were still the ones in control and that there is no reason to panic.  Well, the Nuggets took advantage of this facade. Now they are the ones entering the WFC, and the Clippers are the ones waving goodbye to the Orlando Bubble.
ADVERTISEMENT
Article continues below this ad