REPORTS: Hornets' Owner Michael Jordan Urges Front Office to Trade for Russell Westbrook
Published 11/16/2020, 2:41 PM EST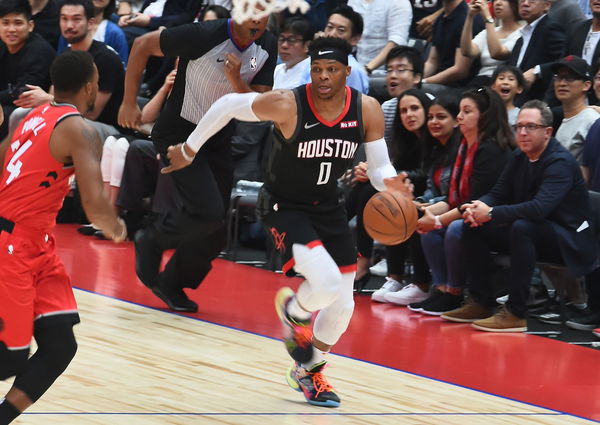 ---
---
The NBA off-season is in full flow, from trade rumors to probable free agency signings. Earlier this week it was reported that Rockets' Russell Westbrook wants a trade.
ADVERTISEMENT
Article continues below this ad
There was a lot of speculation about the potential suitors for him. Now there have been reports of a team being seriously interested in Brodie.
NBA insider Kevin O'Connor recently reported that The Charlotte Hornets' owner Michael Jordan has urged the front office to trade for Westbrook. He also revealed that the Hornets are not looking to add their 3rd pick of this draft in the trade.
ADVERTISEMENT
Article continues below this ad
The Houston Rockets brought in Brodie for the 2019-20 season to pair him up with his childhood friend James Harden. The Harden-Westbrook partnership initially seemed smooth sailing. But eventually, the enormous cracks appeared.
Without the ball, Westbrook was ineffective and grew frustrated. The last nail in the coffin was being ousted by Los Angeles Lakers in 5 games. The team could not function, prompting Westbrook to request for a trade.
Russell Westbrook to Hornets the right move?
The Hornets have become the front-runners for a trade for Westbrook. Brodie would want to join Charlotte for 2 reasons. He would get his preferred role in controlling the play with the ball always in his hands.
Second, he has a great relationship with Hornets' owner Michael Jordan. In 2017, Westbrook had also signed a 10-year extension contract with the Jordan brand.
A star name coming to your organization always sounds great. But will Westbrook's addition be the right move?
ADVERTISEMENT
Article continues below this ad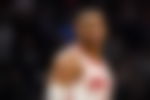 The Hornets only just got out of a long financial logjam this season. The franchise had many terrible contracts on Nicolas Batum, Cody Zeller, and paid a hefty price by giving them big contracts that they never reciprocated.
Westbrook is also owed $132 million for 3 years. That's a hefty price for a 32-year-old. Not to mention the number of younger talents they will trade for him.
ADVERTISEMENT
Article continues below this ad
If the Hornets land Westbrook, they won't be having the cap space remaining to sign significant role players. The Hornets will be limited to an 8th seed in their conference and without the depth, they won't be anywhere near strong enough to challenge the top teams in their conference.