REPORTS: Houston Rockets' Owner Stubborn Over Not Trading James Harden
Published 12/07/2020, 5:20 PM EST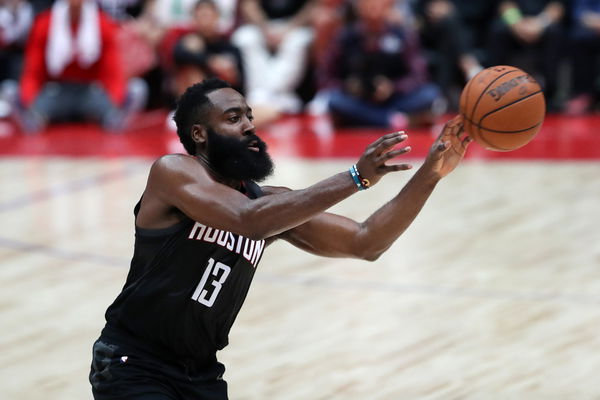 ---
---
The Rockets were rocked when their star James Harden demanded a trade. We have been three weeks in the market now, and while rumors were plenty at the starting, they have comfortably died down. Houston Rockets don't look too keen to trade, but the Rockets' star is doing everything on his part to get away from being with the team.
ADVERTISEMENT
Article continues below this ad
Yesterday, James Harden had missed team practice. There were unconfirmed reports that he was busy partying in Las Vegas and hence did not show up to the training.  NBA insider Kelly Iko tweeted that Rockets coach Stephen Silas has confirmed that Harden missed the training sessions even today. According to Iko, Silas said, "There is no timetable, and it is a setback."
Stephen Silas says James Harden is still not with the team. "There is no timetable, and it is a setback."

— Kelly Iko (@KellyIkoNBA) December 7, 2020
ADVERTISEMENT
Article continues below this ad
The Rockets are in a turbulent situation right now. With Harden's off court antics clearly pointing at one direction, he is serious about the trade. But their owner Tilman Fertitta is apparently being 'stubborn' not to trade the superstar, according to NBA insider Scoop B.
Source: Houston Rockets owner, Tilman Fertitta is still "being stubborn" & not trading James Harden to Brooklyn Nets.

— 👑📍Brandon 'Scoop B' Robinson, M.A. (@ScoopB) December 7, 2020
By his actions, it looks like Harden has realized that his championship window is closing in and if he does not switch sides now, he might not win the Larry O'Brien trophy. Rockets, meanwhile, have already traded one of their stars and are ready to have one last go with their talisman. This is just the start of a long power struggle between the team and the player.
Should the Rockets trade James Harden?
The Houston Rockets have tied down Harden until the end of the 2022-23 season. They surely do not want their star to join some other team and receive some players and picks. They want a star in exchange of a star.
According to multiple reports, Fertitta is adamant to keep the star and has already made some moves to ensure that their star stays happy. Harden, on the other hand, is missing team practice and apparently in busy partying.
The Houston Rockets should realize by now that a disgruntled Harden might not be the answer to their championship hopes. Bringing in multiple picks and some good young players like Spencer Dinwiddie, Caris LeVert and Jarret Allen might not be a bad move after all.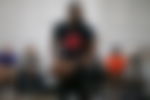 In Dinwiddie, you are getting a great point guard who is just entering his prime. He can easily run the offense for them. LeVert meanwhile had a breakout season last season. With Durant and Irving back, his minutes will be limited in Nets, but in Houston he can be a starter and can prove that he was not a one-season-wonder.
ADVERTISEMENT
Article continues below this ad
Jarrett Allen can be a much needed backup to DeMarcus Cousins. The 22-year-old was impressive in his limited minutes and was a more than capable backup. Under Cousins' guidance, Allen can hone his skill as a center and add to improve his offensive prowess too.
The future picks will ensure that the team is future proof. These players might be young but under the right guidance, can make the team a powerhouse.
ADVERTISEMENT
Article continues below this ad
As for Harden, he will also partner up with Kyrie Irving and Kevin Durant. If they have some cohesion, they can surely win a championship.
With this trade, the Rockets might not be a team to beat in the West for the time being but will make themselves future proof and if developed properly can become a dominant force in the league for years to come. It's a win-win for both the teams.