Reports Reveal Sad News on the Return of NBA Action Amid Coronavirus Hiatus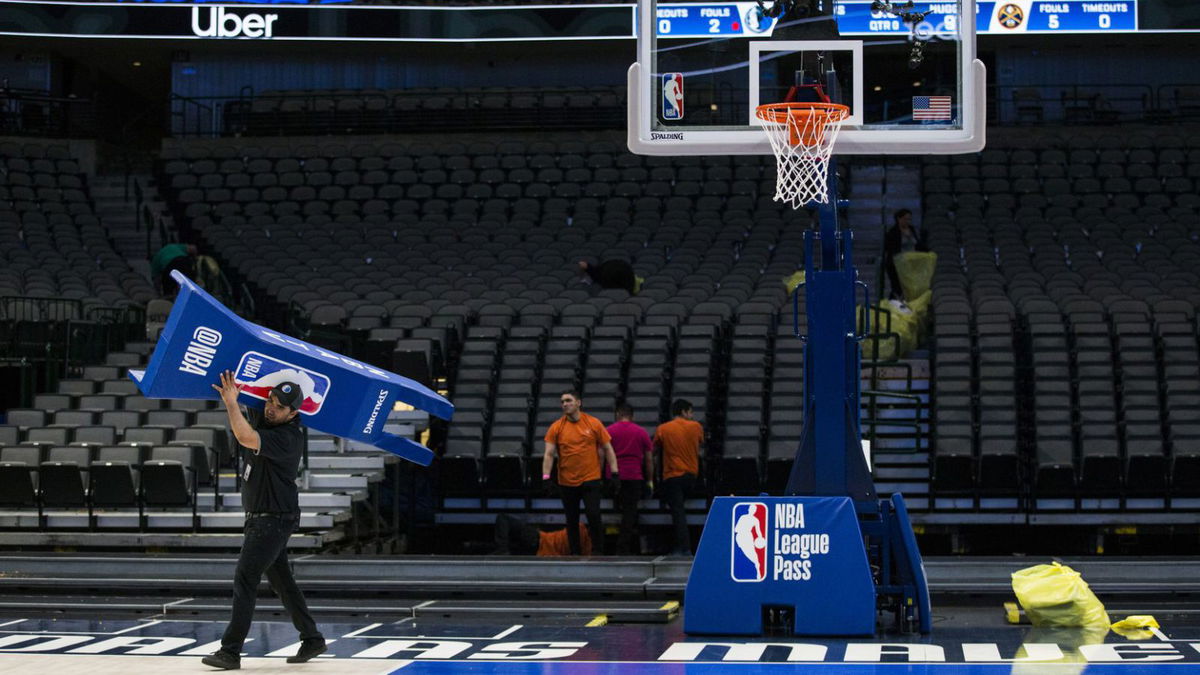 Centers for Disease Control on Sunday announced its recommendation that for the next 8 weeks, organizers (whether groups or individuals) cancel or postpone in-person events that consist of 50 people or more throughout the United States. Examples provided by the CDC of these large events and mass gatherings include conferences, festivals, parades, concerts, sporting events including NBA, weddings, and other types of assemblies.
With this announcement, the fate of the NBA regular season has rather become clearer for now. And it's likely that it isn't possible to hold NBA matches after the 30-day suspension. The only way we could see our favorite players back on the court is by watching them playing the game on TV amid empty arenas. Yes, you heard it right, 'empty arenas' are the solution as reported by ESPN's Adrian Wojnarowski.
Adrian further added that NBA owners and executives have discussed a possible best-case scenario for teams is to return to play by mid-to-late June. Which means season could now go deep into August.
CDC recommendation of no events of 50-plus people for next two months comes as a number of NBA owners and executives increasingly believe a best case scenario is a mid-to-late June return to play — with no fans. League's scouting for possible arena dates all the way thru August.

— Adrian Wojnarowski (@wojespn) March 15, 2020
NBA taking all precautions possible
In another tweet, Adrian also talked about how the NBA is considering team practice facilities for actual games. It is to say, a unique TV viewing experience is already on the table for viewers and fans of the game.
Story includes NBA's willingness to consider team practice facilities for games with no fans — and perhaps a unique television viewing experience. Everything's on the table. https://t.co/sUDowk4aac

— Adrian Wojnarowski (@wojespn) March 16, 2020
It looks like, the league is well and truly taking all the precautions possible. Since that Wednesday night, which witnessed Rudy Gobert(first player) getting positive for Coronavirus. NBA has been on proper toes since then.
After two more players getting positive coronavirus test. The NBA strictly published the guidelines to all teams. which include 'one on one; practice only, no group workouts and all players to get quarantine. To keep a check on players, trainers and doctors of teams are advised to talk to each player at least once in a day about their health. Earlier to this NBA already suspended the league for at least 30 days.