"Retire Today and Take This Full Time": Former NBA Champion Hits Out At Kyrie Irving
Published 06/16/2020, 4:23 AM EDT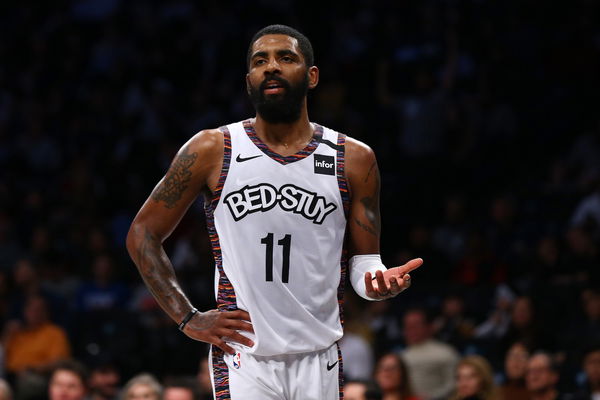 Despite the NBPA passing a 28-0 unanimous vote to resume the NBA, the plan has now hit a snag. Kyrie Irving, along with veterans like Dwight Howard and Avery Bradley, has been campaigning against the return. Irving said, "I don't support going into Orlando. I'm not with systematic racism and bullshit. "I'm willing to give up everything I have (for social reform)."
ADVERTISEMENT
Article continues below this ad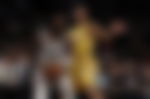 Former NBA champion, and known critic of Irving, Kendrick Perkins tweeted against him yesterday. He said, "He's started unnecessary drama between the NBA brothers which is something we don't need right now"
ADVERTISEMENT
Article continues below this ad
On Monday, he went on ESPN's The Jump and spoke in detail about why he is against Irving.
Kendrick Perkins challenges Kyrie Irving
During his appearance on The Jump, Perkins started by saying he is not arguing against Irving's reason for protesting but was against the timing. He asked Irving to not just talk about it but convert actions into words.
"And then I read another statement that Kyrie made saying he's willing to give it up all. Don't be willing. Do it. Maya Moore wasn't willing. She did it. She walked away from the game of basketball and took this on full time," said Perkins. "So, Kyrie, this ain't the time to be talking about, 'Oh I'm willing to do it.' No, if you're gonna make a stance, do it or don't talk about it."
ADVERTISEMENT
Article continues below this ad
Kyrie talking about he's "Willing" to give it all up….don't be Willing, Do It!!! Retire today and take this on full time then Kyrie. Maya Moore walked away from the Game of basketball and took action in something that she believed in. pic.twitter.com/nkjBy8Z5MR

— Kendrick Perkins (@KendrickPerkins) June 15, 2020
Earlier this year, 2014 WNBA MVP, Maya Moore announced that she will be taking a break from basketball again to help a prisoner who she believes was wrongfully convicted. Along with the WNBA season, she also plans to miss the Olympics in Tokyo to carry out her cause. Unlike Moore, Irving is notorious for being a bad leader. When he was traded to the Celtics, he was expected to be a leader. Instead, he was the reason for the negative locker room atmosphere.
ADVERTISEMENT
Article continues below this ad
With players divided over whether to resume or not, the NBA will be looking to the NBPA for further statements, before doing anything themselves.