NBA News: Rudy Gobert Issues an Apology Over His Ridiculous Acts Prior to the Coronavirus Infection
Published 03/13/2020, 12:55 AM EDT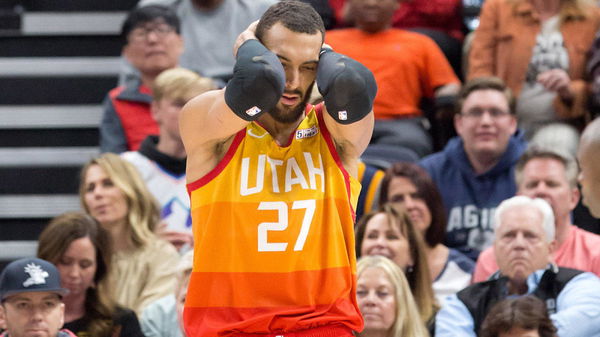 ---
---
A few days back, the NBA suspended its league in the wake of the Coronavirus outbreak. The decision came after Utah Jazz Center Rudy Gobert was tested positive for the virus.
ADVERTISEMENT
Article continues below this ad
Not long after the news broke out, many extended their support to Gobert while a few also criticized him for his carelessness. On Thursday, Gobert took to Instagram to thank everyone for their support and issued an apology for his actions.
"I want to thank everyone for the outpouring of concern and support over the last 24 hours. I have gone through so many emotions since learning of my diagnosis…mostly fear, anxiety, and embarrassment," the statement read.
ADVERTISEMENT
Article continues below this ad
Prior to knowledge of his infection, Gobert was seen mocking the virus. He jokingly touched the mics of journalists. Although Gobert wasn't aware of his situation, many believed it was careless of his part under given circumstances. Gobert admitted his carelessness and apologized for his acts.
"The first and most important thing is I would like to publicly apologize to the people that I may have endangered," his statement further read. "At the time, I had no idea I was even infected. I was careless and make no excuse, I hope my story serves as a warning and causes everyone to take this seriously. I will do whatever I can to support using my experience as way to educate others and prevent the spread of this virus.
ADVERTISEMENT
Article continues below this ad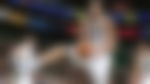 "I am under great care and will fully recover. Thank you again for all your support. I encourage everyone to take all of the steps to stay safe and healthy. Love."
The case of Rudy Gobert should serve as a lesson for others
ADVERTISEMENT
Article continues below this ad
Amidst a dreadful virus outbreak, Rudy Gobert could have been a little more careful. While Gobert could not be blamed for his actions as he wasn't aware of his condition, it certainly tells us to be more careful. The virus is spreading fast throughout the world. It wouldn't be a surprise if someone in your vicinity has the virus. Hence, it is advisable to be careful and take precautionary measures.