"S–ttiest Year": LeBron James Grieves Over the Passing of Kobe Bryant and Chadwick Boseman
Published 08/30/2020, 7:00 AM EDT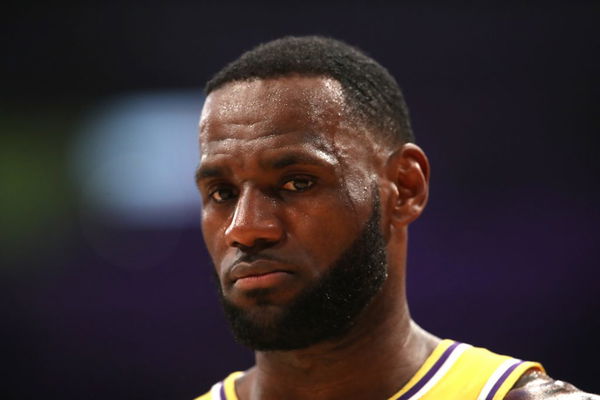 ---
---
Everyone around the world mourned and paid their respects to Chadwick Boseman. The Black Panther star passed away on August 28 after a long battle with colon cancer. The NBA community paid their tribute to Boseman, and LeBron James is stricken with grief over his death. 
ADVERTISEMENT
Article continues below this ad
After clinching the series against the Blazers, LeBron James expressed his sorrow over the unfortunate demise of Boseman. King James mentioned how Boseman's performance in 'Black Panther,' where he played the role of King T'Challa, inspired him. 
ADVERTISEMENT
Article continues below this ad
James brought out how the movie had a massive impact on him. The 35-year-old's words reflected the pain and sadness that he felt over Boseman's death.
LeBron then rated how the decade has begun so far and mentioned that it has not been easy to take at all. "To lose the Black Panther and the Black Mamba in the same year, we can all agree that 2020 is the s–ttiest year," he declared.
View this post on Instagram

 
To add to this, Kobe and Chadwick Boseman even knew each other. The pair have met a few times and had some engaging conversations, which Boseman once recollected.
"We were sitting in a party and talking about philosophies and poetry and guess who he was? He was like, 'This is what I'm into right now as an artist. Not as a basketball player. This is what I'm doing right now as an artist.'" Boseman said, remembering Kobe after his death.
"We started talking about, 'Yo, we should do something together,'" he added. "He was applying the same type of focus that he's applied that basketball, as a producer or director, whatever."
LeBron James and several NBA athletes pay their respects to Chadwick Boseman
The tragic news of Boseman's passing sent several people into a shock. Few were aware of his struggles with cancer since 2016. Boseman had worked in numerous films while simultaneously undergoing treatment for the life-threatening disease.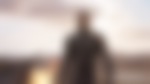 ADVERTISEMENT
Article continues below this ad
Chadwick Boseman had a large attachment towards the NBA and visited All-Star games frequently. A lot of athletes shared a good bond with him, and they were left devastated by the sudden loss of their friend. 
LeBron James, Klay Thompson, J. R. Smith, and Zach LaVine are some stars who took to social media to express their sorrow. Wizards' star Bradley Beal wrote a thoughtful message while grieving over Boseman's death.
"Shit really made me sad man! Dude made Black Panther while fighting that. Smh you just never know what people are going thru! Give people their flowers while they are here!!!!!"
ADVERTISEMENT
Article continues below this ad
Moreover, Boseman is an NBA All-Star as well! He played in the 2015 celebrity All-Star game alongside Kevin Hart and a few others. Though Chadwick Boseman is no more, he left the world his wonderful movies and beloved memories, that his fans can cherish forever.