"Sacrifice My Body": Boston Celtics Guard Reflects on Game-Winning Approach Against Raptors
Published 09/07/2020, 11:46 PM EDT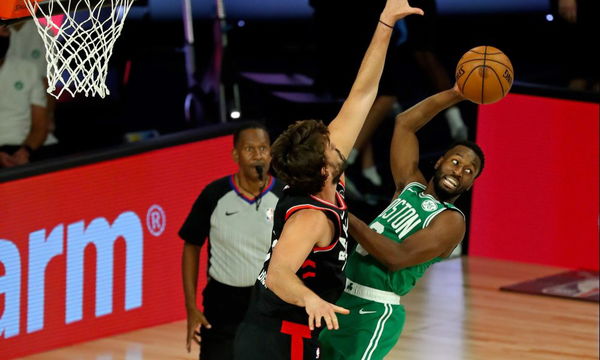 The Toronto Raptors saved themselves from getting 0-3 down because of that miraculous three from OG Anunoby. Kyle Lowry and Pascal Siakam got them even against the Boston Celtics with their double-doubles in the next. But none of these three factors worked for them in Game 5 as they lost it 89-111.
The defending champions entered Game 5 with a defense that could not have gotten any worse. They allowed the Celtics to maintain complete control from the very first minute as Jaylen Brown flagged off with a three. Kemba Walker remained a happy story for the Celtics as he put on another splendid performance.
Cardiac Kemba showed nerves of steel
ADVERTISEMENT
Article continues below this ad
Kemba Walker has been pretty consistent in the NBA Playoffs 2020. He has continually impressed his fans with an all-round performance. In the post-season, so far, he has averaged 21.9 points, 3.9 rebs, 5.2 assists, and 1.1 steals. 
He detailed his mental edge in the post-game conference. Kemba expressed, "I'm just playing hard, I'm playing hard my whole career. That's all I can say. I'm just playing hard, I'm gonna win, do anything it takes to win.
"My job is to play pick-and-roll defense as best as I could. Get back in front of the Basketball, sacrifice my body when I'm able to. That's it."
Cardiac Kemba can very easily claim something like that because his actions back it up. In the past five years, his average in both the regular seasons and the postseasons has never dropped lower than 20.
The Boston Celtics totally crushed the Raptors
The Celtics were running ahead from Q1. When the score was 37-25, the Raptors allowed the Celtics to stretch the lead to 56-29. After this, there was no looking back as the deficit endured. 
ADVERTISEMENT
Article continues below this ad
The Toronto Raptors tried a change in strategy by bringing in Matt Thomas (scored 10 points) and Chris Boucher, but nothing seemed to help their cause.
They were counting on Guard Fred VanVleet, but he also had an ordinary outing, posting just 18 points in 34 minutes of play.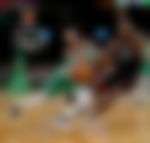 ADVERTISEMENT
Article continues below this ad
Notably, the Celtics allowed zero transitions to the Raptors till the first 16 minutes and they kept hammering the Raptors defense with Jaylen Brown and Jayson Tatum again putting on a dual show.
Let's see if this Celtics side can send the reigning champion home in their next match.