"It Was Hard for Me to Even Accept If…" Tracy McGrady Opens up About Winning a Ring Without Contribution
Published 05/26/2020, 1:33 PM EDT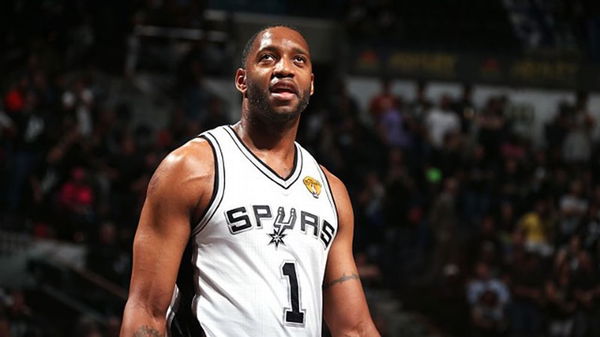 ---
---
While being an NBA player comes with its share of fame, there are many who have a desire for something more profound. Winning trophies and medals just isn't enough for such people. Recently, Tracy McGrady opened up about how that is the case with him, while receiving empathy from a fellow former player.
ADVERTISEMENT
Article continues below this ad
How it's not just about winning for Tracy McGrady
Sometimes it so happens that your NBA franchise wins the championship. Yet, you are not happy. Why? Because you didn't really contribute to the victory. Such was the case with Tracy McGrady and Matt Barnes.
ADVERTISEMENT
Article continues below this ad
The two discussed the same in the recent episode of the 'All The Smoke' podcast with Stephen Jackson and Matt Barnes.
A day before the final game of the 2013 Spurs regular season, Tracy McGrady signed up to help fill in for injured players. After playing in China, he was mentally away from the game. Yet, he rejoined the NBA out of respect to Spurs head coach Gregg Popovich.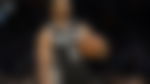 Yet, he didn't get a lot of minutes. When he played 6 minutes, 45 seconds in the first game and didn't see the court for the rest of the series, he knew he couldn't complain about it.
"You can't say nothing," McGrady said sadly. "I am Tracy, I ain't T-Mac. I can't say nothing."
Talking about how the win would not have satisfied him either way, McGrady revealed,
"If they would have won that championship, I know I was on the team," McGrady said as he paused and tried to pull himself together.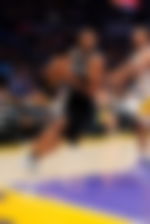 Talking about the dissatisfaction, the 41-year-old admitted winning would not have meant much for him, as his contribution was negligible. He said,
"I'm a competitor, bro. I can't go through that journey and have satisfaction with that. It would've been cool for them to get that ring, but it was hard for me to even accept if we had won that. I gotta go through the journey. The journey is what makes that fulfilling."
McGrady also said that he wishes he could have been able to get more minutes to help out his teammates.
How Matt Barnes empathizes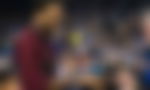 After listening to Tracy McGrady's enlightening revelation, host Matt Barnes opened up about his personal experience with the same situation.
In 2017, Matt Barnes won a championship ring with the Golden State Warriors. Yet, he does not have it. Neither does he want it, apparently, because he feels unworthy of it. The ring is currently in the Warriors' vice president of communications, Raymond Ridder's office.
Talking about the 2017 playoffs, Barnes revealed that he believes he got the championship ring for free, without working for it.
"I don't count myself as an NBA champ for the exact same reason you said," Barnes admitted.
Talking about how great it feels to have someone who empathizes with him, Matt Barnes backed Tracy McGrady up.
"It's amazing to hear you say it, because I don't count that ring," Barnes said. "I didn't sweat, I wasn't in the  motherf*****g dog hole with these dudes, I didn't get to guard LeBron. I feel you, it's interesting to hear you say that."
ADVERTISEMENT
Article continues below this ad
ADVERTISEMENT
Article continues below this ad
Both the former league players then agreed that they needed to go through the game and sweat it all out to feel like they deserve any appreciation. That comes as a pleasant change from players who just keep talking trash, enjoying the freebies and not doing anything to work for more.
Much respect to you boys.