Scottie Pippen Opens Up on His Bond with Michael Jordan
Published 12/09/2020, 8:29 AM EST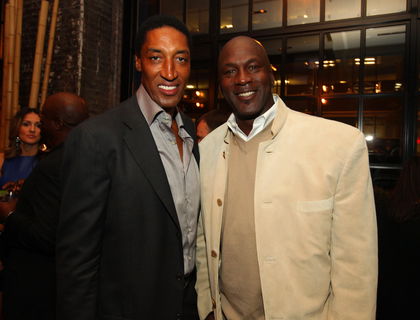 ---
---
The Last Dance documentary showed NBA fans the journey and struggles of Michael Jordan during his Chicago Bulls days. It dived deep into the struggles that one of the best players ever faced during his championship runs and throughout his career as a whole.
ADVERTISEMENT
Article continues below this ad
Although MJ was the clear cut leader for the Bulls, he wouldn't have won six NBA championships without his teammates. Among those teammates, Scottie Pippen is unarguably the most prolific of them all.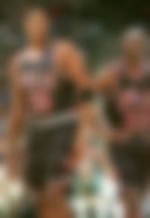 Pippen talked about his and Jordan's relationship in a recent interview with 'The Guardian'. Scottie expressed his views about the 'Special Bond' between his co-star as well. He said:
ADVERTISEMENT
Article continues below this ad
"Yeah, that relationship, we established that we felt like that in the late 80s, playing against the Pistons, just starting to grow and mature and have each other's backs. We grew up together and we defended each other. That respect we had on the court, that competitiveness we took through to the top – it was special. That was the respect we had for each other, because we had to be on the court to do what we did. We had to be dominant."
Prior to the rise of Scottie, Jordan struggled to bring any hardware for the Bulls. They were matched up with a hurdle in the form of the Detroit Pistons. The Pistons took a rough and tough approach to stop Jordan in his tracks, which worked brilliantly for a few seasons.
However, once Pippen became a full-fledged star, the Bulls dynasty took over the league and dominated for the next decade.
A look back at Michael Jordan and Scottie Pippen's duo
ADVERTISEMENT
Article continues below this ad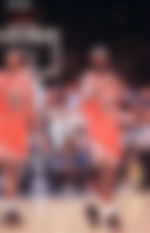 Even to this day, many believe that the Jordan-Pippen duo was one of the best partnerships in NBA history. While Jordan handled the scoring and led the team, Pippen's defense was unparalleled.
The two superstars always had each other's backs during those fantastic championship runs. They won six NBA championships with the Bulls, and if it wasn't for disputes with the team management, they could have bagged a few more.
ADVERTISEMENT
Article continues below this ad
When it was all said and done, both Michael Jordan and Scottie Pippen made the NBA Hall of Fame. What are your thoughts on the Jordan-Pippen duo?