Seattle Supersonics' Former Coach Reveals Why He Removed Shawn Kemp From the Starting Lineup
Published 11/15/2020, 11:30 PM EST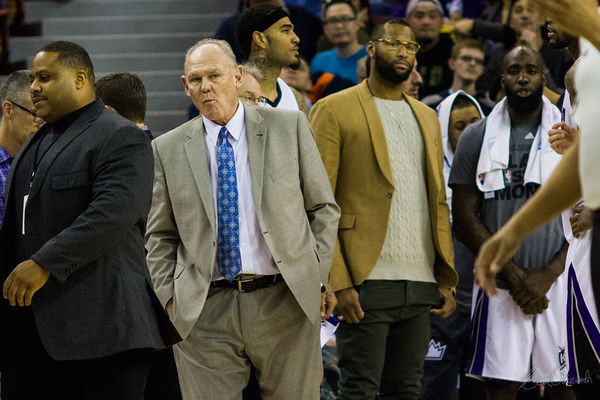 ---
---
The Seattle Supersonics, a team that is almost non-existent now, was once a frantic and dunk-finishing group in the 90s. They were a team that used to bicker constantly among themselves but still had the ability to beat others with ease.
ADVERTISEMENT
Article continues below this ad
When the NBA brought about profitable modern contracts around the mid-90s, their star player Shawn Kemp was highly underpaid. This led to him leaving, and their core eventually crumbled.
His All-Star talent and unbelievable dunks made Kemp famous in the league. His on-court chemistry with Sonics' superstar Gary Payton is what grabbed everyone's attention. Although they had some success, it was short-lived.
ADVERTISEMENT
Article continues below this ad
It was at that time that the Sonics had taken a chance on someone to be their new coach, someone who had already been fired twice from that position by other teams. On becoming their head coach in 1992, George Karl led the team to its most consistent run in the franchise's history. He led them to four Pacific Division titles in five years and one extraordinary journey to the NBA Finals against Michael Jordan's Chicago Bulls.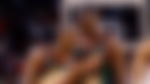 Seattle Supersonics' PF's devil may care attitude
However, Shawn had quite a rap sheet inside and outside the NBA. During his time with the Sonics, Shawn consistently missed his flights and practices. Although many believe that it was his way of wanting to get traded out of the team, it only showed his callousness.
In a recent interview, Kemp revealed details of a call with his former coach Karl. He said, "KARL: "Shawn, this is your new coach. I just want you to know you're not starting anymore.  KEMP: "I don't give a damn. I hung up."
ADVERTISEMENT
Article continues below this ad
Karl couldn't hold back from justifying why he said this back then. He also took to Twitter and wrote, "Ha @sk40_reignman! I think this was cause we couldn't get you to practice or flights on time. But you know I didn't care about who started the game. It's about who closes the game!!"
ADVERTISEMENT
Article continues below this ad
Even when Kemp left the Sonics, he faced a lot of struggle. The fan favorite's downfall was painful to watch, although his checkered past had no effect on how much love and support he continued to get.