Serge Ibaka Shares Hilarious Story On How Kawhi Leonard Recruited Him to Clippers
Published 12/04/2020, 6:00 AM EST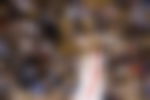 ---
---
Serge Ibaka shocked the NBA world this off-season. The former Toronto Raptors bigwig joined the LA Clippers in free agency. For Ibaka, joining the Clippers allows for a reunion with Kawhi Leonard.
ADVERTISEMENT
Article continues below this ad
Ibaka and Kawhi Leonard played together in Toronto, and the two became very good friends. Fans still remember the iconic video with him and Kawhi Leonard in the car – "What it do BABY!"
The two were an integral part of the Raptors team, leading the franchise to their first-ever NBA championship.
ADVERTISEMENT
Article continues below this ad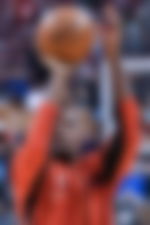 Ibaka is an experienced big man in the NBA who is still in his prime. Ibaka entered the league in 2009 for the Oklahoma City Thunder. He was part of the historic Thunder team that went to the 2012 NBA Finals. Ibaka has played with many great players throughout his career.
Kevin Durant, James Harden, and Russell Westbrook are just some of the many excellent teammates he had. But Ibaka truly established himself as a great player in Toronto. He went to Toronto in 2017, as part of a trade with the Orlando Magic.
This past season was a career-best for Ibaka. He averaged his highest-scoring numbers in the league and was an excellent defensive player. Additionally, Ibaka is also a great three-point shooter, a career 36% from the line. A big man with great shooting, Ibaka is an elite NBA player.
Serge Ibaka on Kawhi's recruiting process
"Hey what's up, bro? Are you coming or no?"

Serge Ibaka describing how Kawhi Leonard recruited him to the Clippers 🤣 pic.twitter.com/uxGtivcwAs

— Tomer Azarly (@TomerAzarly) December 3, 2020
Ibaka entered free agency this off-season. Many expected that he would either stay with the Raptors or go join Kevin Durant in Brooklyn. The two share a very good relationship, dating back to their time in Oklahoma City. Ibaka signing with the Los Angeles Clippers came as a shock to many, as very few expected Montrezl Harrell to leave the Clippers.
ADVERTISEMENT
Article continues below this ad
Ibaka is an upgrade on Montrezl Harrell, due to his elite shot-blocking and floor spacing abilities. So it is no surprise that Kawhi Leonard recruited him to come to LA.
Serge Ibaka spoke to the press for the first time as Clipper. When asked about how Kawhi recruited him to the Clippers, Ibaka revealed that Leonard was as low-key about it as expected.
He said, "Funny. You guys know him…'Hey what's up?' That's what Kawhi texts me and says. 'Hey, what's up?' I said what's up bro… One hour later – 'bro are you coming or no?' Just picture Kawhi in his voice. It was funny. 'Bro are we doing it or no?' It was real funny. I know him. That's how we communicate. When he says what's up, I already know what he means. It was funny. Part of my decision was that I know Kawhi.
ADVERTISEMENT
Article continues below this ad
Leonard and Ibaka will take the court together as teammates once again when the new NBA season begins. The Clippers play the Lakers in the opening night on December 22, 2020.