Shaquille O' Neal Expresses What He Regrets The Most After Kobe Bryant Passed Away
Published 12/15/2020, 11:30 AM EST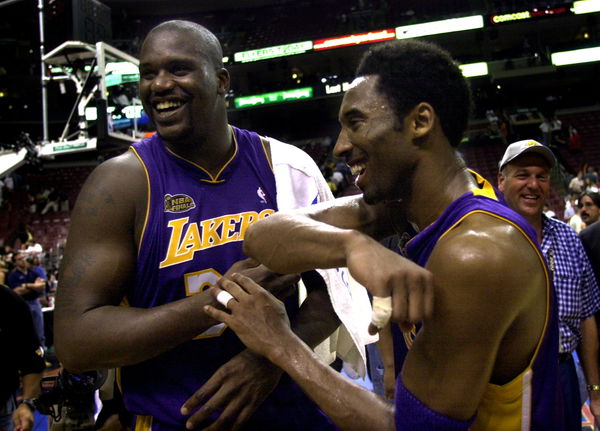 ---
---
Shaquille O'Neal and Kobe Bryant have shared the most famous love-hate relationship in the history of the NBA. The two clashed frequently during their time in the Los Angeles Lakers from the years 1996 to 2004. However, they have also reconciled publically on many occasions but the most Shaq has talked about Kobe has been after he passed away earlier this year.
ADVERTISEMENT
Article continues below this ad
Kobe met with a terrible helicopter accident along with his daughter and seven others. It was a day of mourning for the entire world. In fact, the tears have still not dried up, and they might never will.
Shaquille had an issue with Kobe's high-volume shooting, while Kobe had problems mainly with Shaq's work ethic. Neither have they shied away from declaring what bothers them about the other. That aside, the two still changed the franchise with their game.
ADVERTISEMENT
Article continues below this ad
The duo has won three championships together with the Lakers out of four NBA Finals' appearances. Even when Shaq parted ways with the Heat, there were accusations made and comments thrown from one party to another. So, it looks like Shaq has some regrets when it comes to Kobe.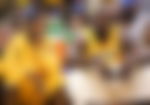 Shaq regrets not being in touch with Kobe Bryant more
In an interview with Shaq, he was asked about his incredible rollercoaster ride while playing with Kobe and what he learned from it. "It just taught me that you must communicate now," expressed Shaquille.
ADVERTISEMENT
Article continues below this ad
"So many times we take stuff for granted. Before Kobe, I lost my baby sister and that's when it really hit me because I am over here working and doing stuff. But there should be times that you should be calling and saying, 'Hey! I miss you. I love you What're you doing?'
"When you're in our profession, you spend a lot of time together. And then you have to go and do real-life stuff. He has kids, I have kids. He has business. So, we never really talked, but we should have. Especially after we retired. That's the only regret I have. The stuff that we went through is legendary. It happened how it was supposed to happen. I am glad it happened the way it did. I would not change anything."
ADVERTISEMENT
Article continues below this ad
Many years after their stint together, their families have shown a lot of love for each other. So, it isn't surprising that Shaq feels this way. One can only wish that we had seen Kobe and Shaq's friendship after their retirement, just like Shaq wished they did.