Shaq, Dwyane Wade & Candace Parker Pick Top Five NBA Guards – Luka Doncic Scores Over CP3, Beal & Others
Published 02/10/2021, 3:54 PM EST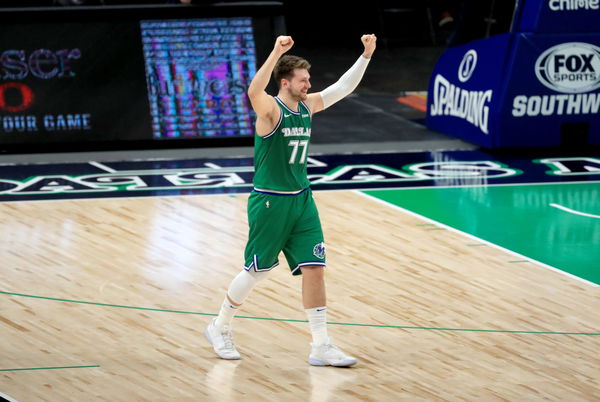 ---
---
The NBA has arguably undergone a huge transformation in the last decade. With guards taking up offensive duties, their importance in the league has increased drastically.
ADVERTISEMENT
Article continues below this ad
With such a transformation, many quality guards have emerged in the past few years. Another testimony of the same is that 4 out of the last 6 MVPs have been guards.
Recently, Lakers' legend Shaquille O'Neal, 3-time champion Dwyane Wade and WNBA legend Candace Parker made an appearance at the Crew. The iconic trio brainstormed to choose the best guards in modern NBA.
ADVERTISEMENT
Article continues below this ad
Five names were most prominent: Damian Lillard, Steph Curry, Luka Doncic, Kyrie Irving, James Harden.
While there is no doubting the ability of Luka Doncic, it was startling to see the omission of Bradley Beal, Russell Westbrook and Point-God Chris Paul.
With such a talented group of guards at its disposal, the league is at an all-time high in the guard talent pool. But this season, something has been different. Two centers, Joel Embiid and Nikola Jokic, are the front-runners for the MVP trophy.
Is the center position finally back in the NBA MVP conversation?
It has been 21 years since Lakers' legend Shaquille O'Neal won his only MVP trophy. Since then, not a single true center has won the coveted crown. Multiple forwards like Tim Duncan and Kevin Garnett did win the trophy, but they were never the center for their teams.
However, this season, Philadelphia 76ers' center Joel Embiid and Denver Nuggets' Nikola Jokic have been the front-runners for the trophy. Much of it has been because of how they adapted to a new role.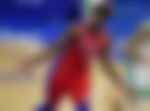 Embiid has thrived under new head coach Doc Rivers. He has been one of the most dominant players in the paint and given the threat he also possesses from the perimeter, he has been absolutely unstoppable. In the 20 games he has played, he is averaging 29.1 points, 2.9 assists and 11.9 rebounds per game.
ADVERTISEMENT
Article continues below this ad
Nikola Jokic, on the other hand, is pretty different from a traditional center. The 7'0 Serbian possesses the passing skills of a guard and has impeccable attacking skills despite lacking athleticism. This season, he is averaging a near triple double with 27.5 points, 8.5 assists and 11.5 rebounds per game.
Embiid is in pole position, especially given the form Philly is in and also the impressive numbers he averages all across the board. For the first time in 21 years, a center is in the pole position for MVP.
If Jokic and Embiid can continue their electric form, we might see the end of such a lengthy wait.
ADVERTISEMENT
Article continues below this ad