"Shoots The Sh** Out Of It": NBA Veteran Rates Klay Thompson To Be One of The Best Shooters In History
Published 07/11/2020, 3:03 PM EDT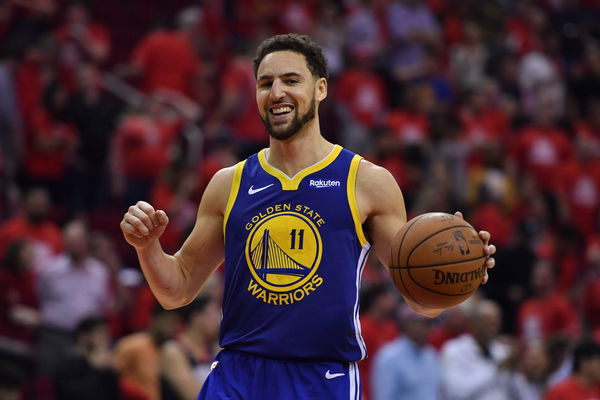 Golden State Warriors dearly missed Klay Thompson this season. Due to the absence of Klay and Steph Curry, the Warriors now hold a dismal regular-season record of 15-50. The 'Splash Brothers' have been instrumental in the Warriors' recent success. As a result of all the recent achievements, a trio recently picked Klay Thompson as #6 in the greatest shooting guards of all-time. 
ADVERTISEMENT
Article continues below this ad
In a recent episode of 'The JJ Redick Podcast,' NBA veteran Rex Chapman connected with hosts JJ Redick and Tommy Alter. The trio then got into a discussion and later attempted to draft the best shooting guards in NBA history. 
Now many people aren't going to go berserk looking at the top two picks because two of the best shooting guards in the history of the sport went #1 and #2. Michael Jordan and Kobe Bryant without a doubt rank up as two of the most celebrated athletes owing to their respective achievements and impact created on the game. 
ADVERTISEMENT
Article continues below this ad
The subsequent picks were Dwyane Wade at #3 and Manu Ginobili behind him. While Allen Iverson got drafted at #5 in the podcast, Chapman surprised the co-hosts with his sixth pick. Rex being a shooting guard himself, drafted Klay Thompson as his sixth pick. 
"I love me some Klay, man," Chapman said, as per Drew Shiller of NBC Sports. "He plays both ends, shoots the s–t out of it, got a perfect demeanor — doesn't give a f–k. I love him. He's big enough. Current, modern-day guy."
JJ Redick reacts to Chapman choosing Klay Thompson as the sixth greatest SG in history
Relax, folks. JJ Redick did not disapprove of Chapman's pick. "I love the pick," Redick said. However, Redick mentioned that Klay Thompson might have been a little lower in his draft list. "I didn't think Klay was going to go this high. I had him a little lower on my board, and I would have liked to have ended up with him."
ADVERTISEMENT
Article continues below this ad
Nonetheless, Redick knows the quality of Klay as he has competed against him on several occasions. Thus, the Pelicans player showered the Warriors' shooting guard with heaps of praise.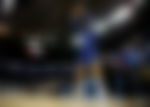 "He is one of my favorite current players, absolutely," Redick continued. "Everything you said about him is so true. He's a competitor, man. Low maintenance, 'I'm going to go out and bust your a– on both ends.' He's unbelievable."
ADVERTISEMENT
Article continues below this ad
Klay is undeniably one of the best shooting guards in the history of the NBA. The three-time champion holds the record for the most three-pointers made in a single game. So that should give you some insight into his shooting levels and his accuracy. If not, watch the video below: