'Shot That Sh*t So Much': Damian Lillard Reveals How He Can Take Shots from Anywhere on the Court
Published 12/06/2020, 2:30 PM EST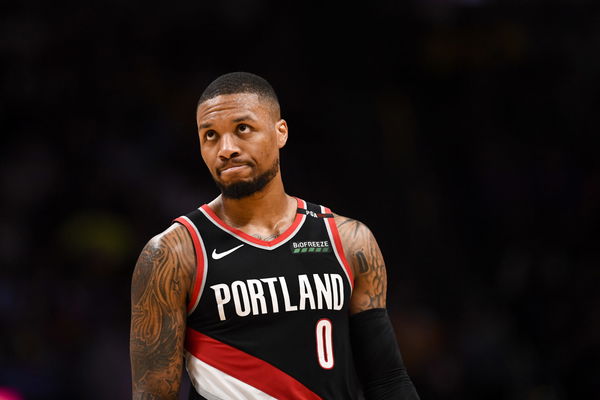 ---
---
Damian Lillard is one of the best shooters in the NBA right now. He has led the Portland Trail Blazers to multiple playoff runs, which has earned him 5-All star appearances.
ADVERTISEMENT
Article continues below this ad
Lillard, over the years, has built a reputation to score the three pointer from anywhere. In a recent Instagram live with rapper Fat Joe, when Lillard was asked about the same Dame said, "I have been doing that for a long time. It just comes down to how much I work on it.
ADVERTISEMENT
Article continues below this ad
"When you have got so many reps at something over all these summers, during the season, after practice, before practice and you are just doing it over and over, it becomes an efficient shot.
He added, "I have just got comfortable because I shot that s**t so much like in my own time and I started working on it even harder in the last 3 three years because how I get defended now. Sometimes that's the best look I get sometimes, so I gotta be able to knock that down."
The Trail Blazers had a depleted roster for most of last season. Despite the missing starters, Dame averaged 30 points, 8 assists and 4.3 rebounds per game with a three-point shooting percentage of 40.1%. With a fitter side, they will hope to compete in the West.
What can we expect from Damian Lillard and the Blazers?
Last season, the Blazers suffered heavily as many of their stars got injured last season. A late push by their talisman was enough for them to secure the eighth seed in the West ahead of Ja Morant and the Grizzlies.
The Blazers won the last five games of the regular season where Dame averaged 42 points per game. They were later trumped by the eventual champions, the LA Lakers in five games.
Coming into this season, the team has added some much needed stars to their roster. They added Robert Covington from the Houston Rockets. Covington is a fantastic defender and a great shooter of the ball. He can act as a pest for the other team's offense and can add some more perimeter shooting.
ADVERTISEMENT
Article continues below this ad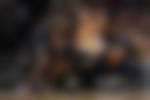 They have also added Enes Kanter from the Celtics. Kanter has already played in the team and will be the much needed backup center for Jusuf Nurkic. Apart from that they have added Derrick Jones Jr. Jones was a bench player for the Heat and was decent in the minutes given to him. He adds some more depth to the roster.
They have also re-signed Carmelo Anthony. Melo last season rejuvenated his career and averaged 15.4 points, 1.5 assists and 6.4 rebounds per game.
ADVERTISEMENT
Article continues below this ad
With Melo, CJ McCollum, Damian Lillard, Jusuf Nurkic and Robert Covington as the starting 5 and good bench players, the Blazers should make the playoffs. If all these players stay healthy, they can surely make a deep playoff run.