"Something We Should All Stand For": What Kobe Bryant Thought of Colin Kaepernick and Him Taking the Knee in NFL
Published 06/09/2020, 3:30 AM EDT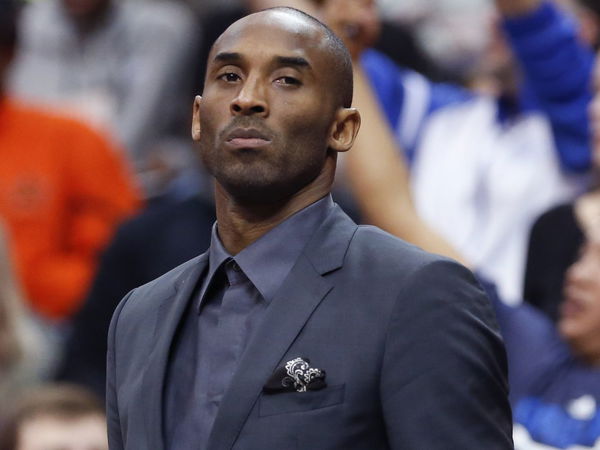 ---
---
Following the alleged homicide of George Floyd, people have furiously began to take a stand against racism. The USA is witnessing a revolution from its citizens who are coming together to obtain equality. As athletes play an important part in delivering a strong message to society, the late Kobe Bryant was a powerful advocate of the Black Lives Matter movement as it is known now. 
ADVERTISEMENT
Article continues below this ad
Former NFL player Colin Kaepernick made headlines when he started kneeling during the national anthem at his games. He knelt during games to respond to the racial inequality that has been prevailing in the country. The act received a mixed response and eventually, Kaepernick opted out of his contract in 2017 and hasn't played in the league since. 
Kaepernick's actions drew the attention of many African-American personalities including the support of former President, Barack Obama. Furthermore, Lakers legend Kobe Bryant lauded Kaepernick for his stand against racism. 
ADVERTISEMENT
Article continues below this ad
When Kobe Bryant revealed he was impressed by Colin Kaepernick's leadership
To say the least, Kaepernick inspired a lot of young athletes to stand up and fight racism. Though his actions cost him his NFL career, Kaepernick believes it is bigger than that. Likewise, Kobe Bryant too had actively contributed in the fight against racism during his playing days and even after.
Back in 2018, in an episode of ESPN's The Undefeated, the Mamba sat down with Jemele Hill to discuss the actions of Colin Kaepernick. Speaking about the athletes whose leadership had inspired him the most, Kobe had something to say about the former San Francisco 49ers player. "I think what Colin Kaepernick stood for is the epitome of doing what he believes is right," he began. "Having the bravery to do that is something we should all stand for."
Moreover, Kobe supported Kaepernick by donating a few thousand dollars to his fundraising campaign in 2018. Reflecting on his decision, Kobe said, "It's very hard as a black athlete to just simply sit here and say, 'You know what we're comfortable, we made it, it is okay. We don't need to jump into this thing. Its too much controversy, we don't need it.' Is that the right thing to do? No, it is not. So it was a very easy decision to me."
ADVERTISEMENT
Article continues below this ad
The five-time NBA champion backed Kaepernick on his actions and assured that he will succeed in his goals. Kobe was sure about Kaepernick getting back into the NFL regardless of the controversy that was surrounding him. "I think he'll get his shot. And I think there's going to be a lot of people that want to see him fail, and he is not going to. He'll rise back to the top again and everybody will look back at what a great story it was. That's what I think is going to happen."                   
Kobe believed Kaepernick's actions brought a sense of urgency into other athletes     
When the interviewer asked Kobe what other African-American athletes felt following Kaepernick's actions, the Mamba explained the consequences. "It gives a sense of urgency. It wasn't like the issues weren't there already," Kobe revealed. "But I think when Colin initiated what he did, it brought a sense of urgency and a sense of call to action. An immediacy that wasn't there before. It brought it to a national level. Something that cannot be ignored anymore."
ADVERTISEMENT
Article continues below this ad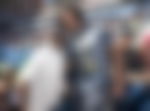 Kobe rendered a heartfelt praise to Kaepernick in the interview. The NBA legend had strong words to say about Kaepernick's actions which brought nation-wide attention to the matter. Now, as the protests have re-ignited in the country, more athletes are taking the stage to express their views and voice their support in the fight against racism.