After Losing Kevin Durant and Kyrie Irving, Brooklyn Nets Suffer Further Big Blows Before NBA Restart
Published 06/30/2020, 5:30 AM EDT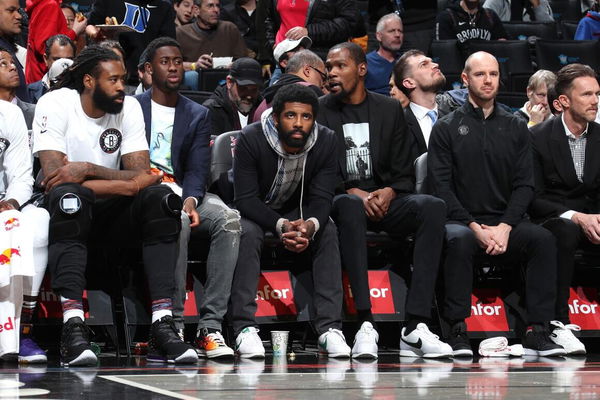 The Brooklyn Nets were dealt a big blow when both Kyrie Irving and Kevin Durant confirmed they will not be playing at Orlando. The responsibility then fell on Spencer Dinwiddie and DeAndre Jordan to lead the team. To make matters worse, last night Jordan announced he has contracted the coronavirus and will be forced out of the NBA return. Dinwiddie has also tested positive and looks unlikely to participate.
ADVERTISEMENT
Article continues below this ad
Brooklyn Nets players who won't be in the Orlando bubble:

• Kevin Durant
• Kyrie Irving
• DeAndre Jordan
• Wilson Chandler
• Nicolas Claxton

Still waiting for confirmation from Spencer Dinwiddie, but very unlikely he plays. #Nets

— Anthony Puccio (@APOOCH) June 30, 2020
ADVERTISEMENT
Article continues below this ad
This leaves the Nets team with just Caris LeVert and Jarrett Allen as the only starters available. They have also lost veteran Wilson Chandler and rookie Nicolas Claxton. This leaves them with a very inexperienced team as they look to seal their playoff spot. They are currently the seventh seed and are .5 games ahead of the Magic who are eighth. Although they are 6 games ahead of the ninth seed Wizards, they may let it slip.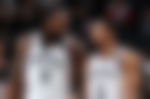 Will the depleted Brooklyn Nets survive in Orlando?
The Wizards might have a slightly tougher schedule but they will have almost everyone from their team except Davis Bertans. With him entering free agency this year, not only would he want to avoid injuries but also stay safe from potentially contracting the virus. The Wizards have a crucial second match against the Nets and that will spice up the playoff race.
ADVERTISEMENT
Article continues below this ad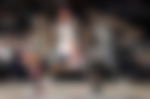 It looks unlikely that the Nets will be able to put up a fight. LeVert is in his fourth season but still hasn't even started over 26 games in any of those seasons. Allen is just 21 is also inexperienced. Both are incapable of leading the team. There is no doubt they will give their best but a lack of leadership, along with the comparatively weaker team, will hurt their chances.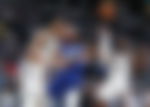 ADVERTISEMENT
Article continues below this ad
All the Wizards need to do is be within four games of the Nets at the end of the eight games. This will give them a play-in tournament against the Nets (or the Magic whoever is the eighth seed). They will then have to win two head-to-head matchups with the eighth seed in order to proceed. The Nets need to be at their best to stop Bradley Beal's Wizards from entering their first playoffs since 2018.