STEPH CURRY IS BACK: NBA Fans React to an Insane Scoring Night by Warriors' Star
Published 12/16/2020, 5:15 AM EST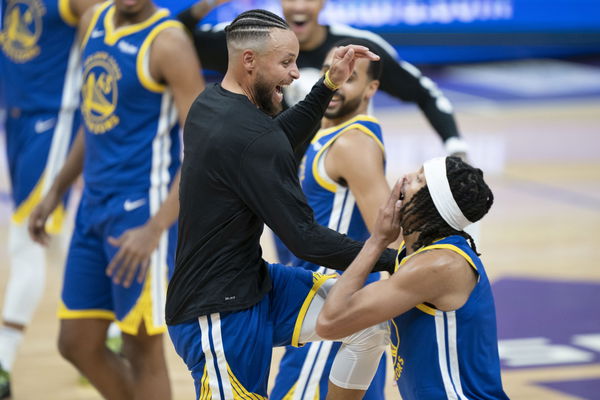 ---
---
Watching Warriors superstar Steph Curry play is one of the best feelings for any NBA fan. Considering that the two-time NBA MVP has finally returned to the league, it makes it even better.
ADVERTISEMENT
Article continues below this ad
Although this is only pre-season, Steph is looking phenomenal. It appears that the rest he got last season only made him better. In tonight's game against the Sacramento Kings, Steph put on a show with his scoring.
ADVERTISEMENT
Article continues below this ad
Steph scored 29 points in just 28 mins in a 113-114 defeat by the hands of the Kings. While the Warriors lost, they are still meshing together as a team with so many new names on their roster.
Twitter reacts to Steph Curry's insane scoring night
Following Curry's fabulous night, NBA fans went bizarre on Twitter. The 29 points that Steph scored included 5 long range bombs by the 32-year-old, and fans surely loved them.
Looking at Steph's performance against the Kings, the Warriors are definitely in the race for the 2021 NBA title. Many believe Klay's departure might hinder their chances of winning it all this year. But if Curry brings the same level of energy during the regular season, the Dubs have nothing to worry about.
Can Steph Curry win another NBA Championship?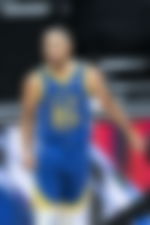 Ever since the 2014-15 NBA season, the Warriors have become a premiere franchise in the league. They made the NBA finals for five straight years and won three times. It seemed like the Dubs had the league on lock for the past five seasons.
ADVERTISEMENT
Article continues below this ad
However, after the 2019 NBA Finals, things changed for the Dubs. They not only lost the finals but their team started to scatter. Fast forward almost two years, the Warriors are finally back in contention after dealing with a plethora of injury issues.
Thiough they still do not have Klay Thompson, their roster is still looking sold with Steph spearheading the team. Along with Curry, they still have Draymond Green from the original core, who can be a defensive anchor for the team.
Additionally, James Wiseman, Kelly Oubre Jr. and Andrew Wiggins would have to play the role of a solid supporting cast if the team wants to make it all the way to the finals.
ADVERTISEMENT
Article continues below this ad
What are your thoughts on Curry's pre-season games? Let us know in the comments section down below.