Steph Curry Reveals How He's Spending Time During Quarantine Through an Entertaining Vlog
Published 05/22/2020, 8:23 AM EDT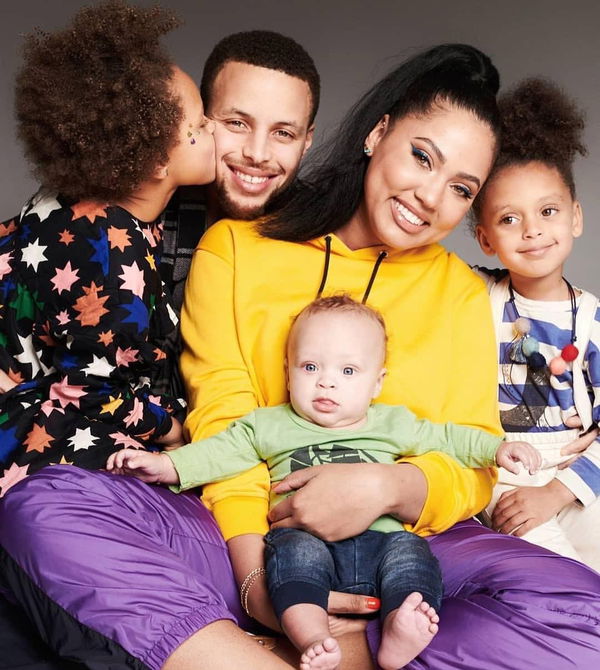 In this period of self-quarantine, days can certainly get boring. People lose interest in their daily life and forego a daily routine as they are bolted up at home. In these times, it is difficult to keep fans engaged. However, Golden State Warriors star Steph Curry is doing everything he can. 
The two-time MVP is putting up positive messages to help people who are suffering due to the global lockdown. His contributions off-the-court is as large as his contribution to his Warriors side. 
The father of three has started a new vlog series on his YouTube channel. Steph posted a compiled video of his self-quarantine activities and they mostly end up being hilarious clips. The six-time All-Star engages in various activities at home, including changing his little son's diapers!
ADVERTISEMENT
Article continues below this ad
Get a glimpse of what Steph Curry does in quarantine through his YouTube vlogs
Steph, just like us, is a fan of Steve Harvey, and enjoys watching Family Feud while munching on his healthy meals. Wait till you watch his beloved wife, Ayesha Curry, trying to open a bottle of champagne with a pan. Steph and Ayesha find it hilarious and so do we. 
ADVERTISEMENT
Article continues below this ad
Apart from engaging in cute conversations with his kids, we even learned that the three-time NBA champion likes to jump-scare his wife. Furthermore, Steph Curry can be seen motivating his daughters while they attempt to play a little game of baseball. 
The best part of the video comes when the Warriors guard changes his son's diaper while improving on his song about changing diapers. "I don't know what just stinks all day, can't explain what your diaper does to me," sings Curry as he mentions his struggle of changing around 7-8 diapers a day.
ADVERTISEMENT
Article continues below this ad
Apart from mastering the art of singing to a karaoke machine, Steph also has the talent of solving a Rubik's cube. The former scoring champion is also making sure he keeps himself fit during this off-season by working out frequently.
The Warriors guard's growing interest in miniature golf is also evident. Curry makes an amazing golf trick shot to conclude the video. Overall, the very entertaining video posted by Steph Curry is bound to lift your spirits up and make your day!