Stephen Curry and a Hilarious Way in How He Is Spending Time During the Coronavirus Outbreak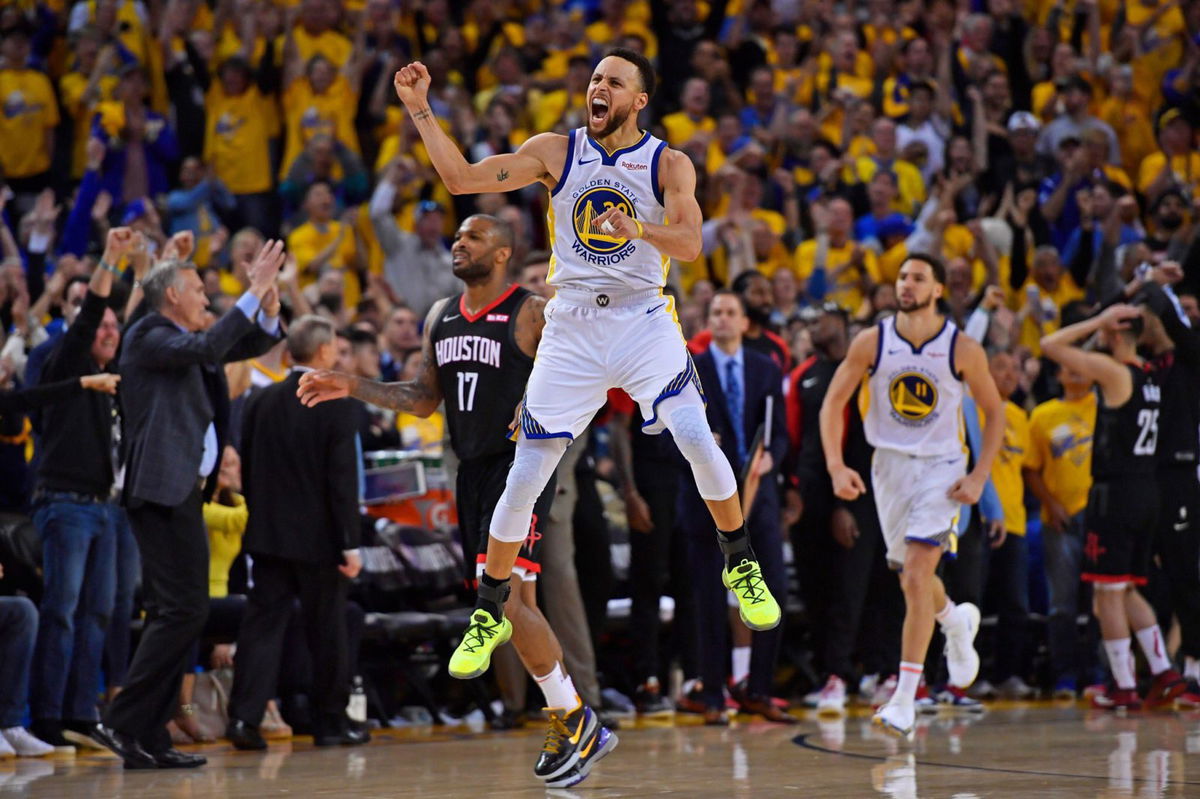 NBA stars have come with a solid plan to pass time during this coronavirus outbreak. It all started with Spencer Dinwiddie who was intrigued if he is the only one watching his highlights on YouTube. And to everyone's surprise, Golden State Warriors guard Stephen Curry looks in full agreement with Spencer and said: "At least twice a day".
Here is the tweet by Spencer:
Any @NBA players going to @YouTube to watch their own highlights due to withdrawals? 😅

— Spencer Dinwiddie (@SDinwiddie_25) March 16, 2020
To which Stephen Curry replied:
At least twice a day 😂😂😂

— Stephen Curry (@StephenCurry30) March 16, 2020
Recently, NBA commissioner Adam Silver confirmed that the NBA will be suspended for at least 30 days because of the COVID-19 pandemic. In the past couple of days, three NBA players have turned positive for Coronavirus. These players include Utah Jazz's Rudy Gobert & Denvon Mitchell and Detroit Pistons' Christian Wood.
With so much free time in hand, we really can't blame Stephen Curry for watching his own highlights. Because -surprise face- we are also doing the same, so no worries Curry.
Top Stephen Curry highlights to 'burn your time':
If you truly want to see some supreme shot-making and filth from Curry. Then you should just probably watch game 5 to 7 of Golden State Warriors and Oklahoma City Thunder saga from 2016. Stephen Curry was truly in a zone of his own that year. From Games 5 – 7 he averaged 33/7/8 on 47/47/92 shooting splits, which is crazy. 
http://https://www.youtube.com/watch?v=m-MVYsv3tlQ
Watch out for: 'That layup to beat the halftime buzzer in Game 7'.
http://https://www.youtube.com/watch?v=-USrOy-aCmQ
Talking about that layup to beat the halftime buzzer. It does not make any sense to me, to this day. Because a normal player could have ruined his knee but not Curry.
Two times MVP is probably the most impactful offensive player of the last 30 years. Curry recently has celebrated his 32nd birthday and is a three-time NBA champion. He also posses a great *Finals* average of 26.4 points, for a player who has never won a Finals MVP.
Here is some more filth from 'only unanimous' MVP in NBA:
— Ballislife.com (@Ballislife) March 14, 2020
Here is Curry getting 'LeBron James' out of his seat:
With Steph turning 32 today, here's a throwback to when he dropped 44 with Davidson and made LeBron get out of his seat 👏 pic.twitter.com/W2GOQ7IZx2

— SportsCenter (@SportsCenter) March 14, 2020
Get notified about breaking news and watch highlights on the go; join the Arena on NBA Hoops