Stephen Curry Challenges the Certified Perfectionists 'Dude Perfect'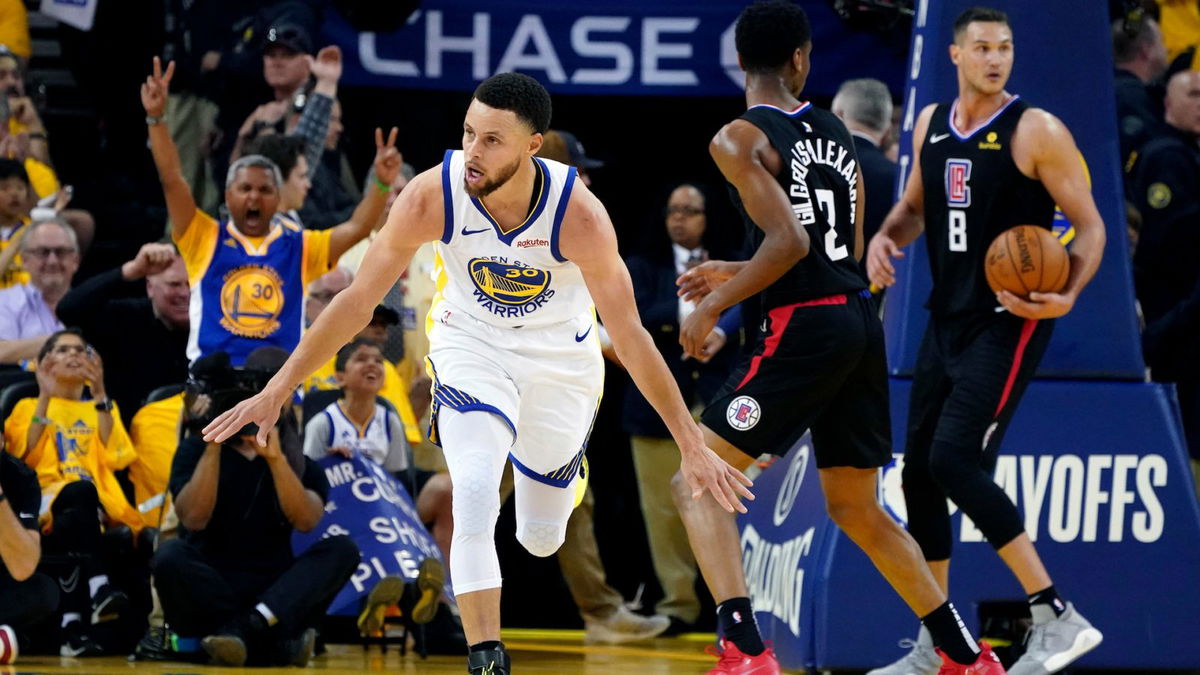 Only Golden State Warriors superstar Stephen Curry can do it, which is to challenge certified perfectionists 'Dude Perfect'. Curry on his recent Twitter post can be seen doing what any perfect marksman would do, and yes it involves putting the ball on the target.
Stephen Curry like everyone else is feeling boredom during self-isolation. While biding his time amid this loneliness, 3 times NBA champion decided to take on the challenge of Callaway golf. This challenge involves golfers doing trick shots and other amazing things inside their homes and backyards(like they should).
Below is the video reference of 'Golfers' trying to live their lives to the fullest:
It's always important to get reps in (and in these times to have a distraction.) Here's what we're up to!

Hey @StephenCurry30, @bryanbrosgolf, and @Holein1shots how are you #playingthrough? 👀 pic.twitter.com/I654pQOdFj

— Callaway Golf (@CallawayGolf) March 20, 2020
With the talent that Stephen Curry possesses in golf, it was no surprise that Warriors guard replied to this challenge with his own 'homemade video'. And it goes without saying Curry nailed the challenge.
Here is the video of Curry yelling "That was it" probably after his nth try, but still all applause to Ayesha Curry(hopefully) for patiently waiting and making this video.
You're up @DudePerfect @24Bazemore @MardyFish!!! #playingthrough https://t.co/nAehNuzjdk pic.twitter.com/mnHQbZd5mz

— Stephen Curry (@StephenCurry30) March 20, 2020
Stephen Curry challenges 'Dude Perfect'
With these heroics on the resume, Steph decided to challenge 'Dude Perfect'. And yes obviously 'Dude Perfect' replied with "You're on" and a bro handshake emoticon.
You're on 🤝

— Dude Perfect (@DudePerfect) March 20, 2020
Not only Dude Perfect but Steph also challenged Sacramento Kings' Kent Bazemore and former ATP star Mardy Fish.
Dude Perfect is a group of 5 friends from Texas who specialize in doing crazy but entertaining things from various sports. They upload videos every Monday on YouTube and are one of the biggest brands that have ever come from YouTube. Dude Perfect's net worth is over 19 million dollars and they currently have over 4.9 billion subscribers on their channel.
Talking back about Curry, he has also felt the wrath of coronavirus halt in the NBA. Understanding this, he and her wife Ayesha Curry decided to help the kids from Oakland Unified School District who rely on receiving meals(2 times) from their schools. Other NBA Stars including Kevin Love, Kyle Kuzma, Giannis Antetokounmpo, and Griffin also confirmed that they will donate $100,000 to their respective arena's workers. Zion Williamson also pledged to cover arena staff wages through March.
Get notified about breaking news and watch highlights on the go; join the Arena on NBA Hoops