Steve Kerr Says Team USA Coaching Staff Is Preparing for Tokyo Olympics
Published 03/18/2020, 1:14 AM CDT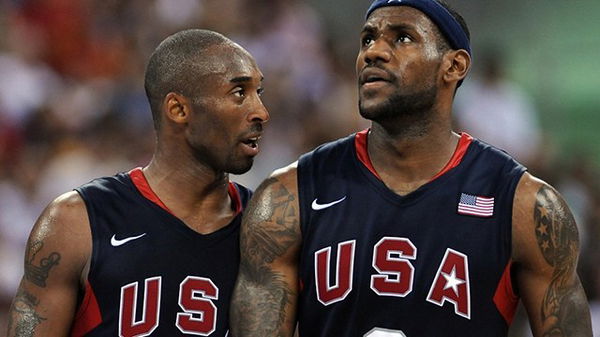 ---
---
Steve Kerr recently acknowledged that Team USA Basketball is still expecting the Tokyo Olympics. The USA coaching staff is not taking any chances and is viewing every scenario in hand amid the Corona virus pandemic. But the final call on the Tokyo Olympics is still for IOC to make, who has given no signs of backing down till now.
ADVERTISEMENT
Article continues below this ad
Notably, the NBA is going through a long hiatus and sources have reported that league could be extended till late August. Playing this scenario in mind, there could be a conflict of interest for players and NBA teams when NBA schedule & Tokyo Olympics will collide starting July 24. It's turning out to be a very tense situation for defending Gold medalists in summer.
Despite all these clouds of uncertainty, Team USA is still going forward with its planning. Golden State Warriors coach and Team USA assistant Steve Kerr said in a conference call that he's had discussions with San Antonio Spurs and Team USA coach Gregg Popovich in recent days to come up with a plan.
ADVERTISEMENT
Article continues below this ad
The 2020 Olympics will carry on from July 24 through August 9 in Tokyo, Japan. Historically NBA players have represented Team USA for decades. The country has dominated the game in the Olympics for years with 15 Gold medals. Thus, the team's panic regarding the situation at hand is understandable.
IOC says, 'Tokyo Olympics will go on"
The International Olympic Committee doesn't know when to back down. The world has gone to complete crumbles and shutdown. But by the looks of it, IOC is staying put on its commitment of organizing Olympics in Tokyo this summer. This decision came as a complete shock to the players, stakeholders, and health agencies. This commitment is also a complete disregard for the WHO warnings regarding the novel Corona virus.
The IOC announced in the statement that:
"The I.O.C. remains fully committed to the Olympic Games Tokyo 2020, and with more than four months to go before the Games there is no need for any drastic decisions at this stage." Bach said in a statement released just before a teleconference with representatives from national Olympic committees. "Any speculation at this moment would be counterproductive. The I.O.C. encourages all athletes to continue to prepare for the Olympic Games Tokyo 2020 as best they can."
ADVERTISEMENT
Article continues below this ad
Not to forget that Kozo Tashima, the deputy chief of the Japanese Olympic Committee, had contracted the coronavirus. IOC has a lot to answer for if they are going with the Olympics this year. No sport is bigger than any human life, let alone putting millions of lives on risk.
ADVERTISEMENT
Article continues below this ad