Steve Kerr Settles Hype Around James Wiseman Using Spurs Legend's Reference
Published 12/17/2020, 12:00 AM EST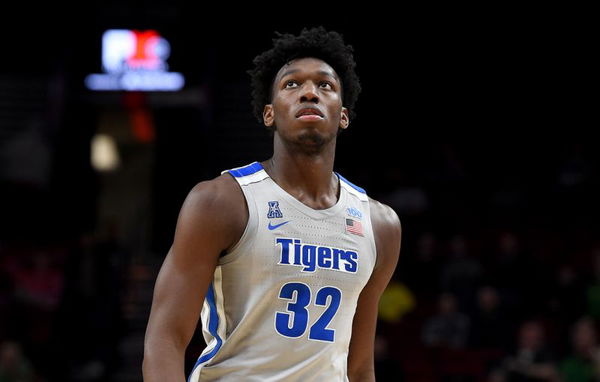 ---
---
James Wiseman has come to the Golden State Warriors at a time they need him the most. The injury-riddled team is finally coming back together despite their star player, Klay Thompson, missing another season. Wiseman was one of the top prospects in the 2020 NBA Draft, and the 7'1 player is quite athletic for his size. This had led many analysts to compare him to the San Antonio Spurs' legend, David Robinson.
ADVERTISEMENT
Article continues below this ad
Wiseman is the key to the center issue the Warriors have been battling with constantly. He has come from Memphis, where his eligibility was questioned and he was suspended early on. However, this did not affect his chances in the draft because the talent he showcased was very evident. Wiseman has also stated that he looks up to Robinson.
But is it fair to compare him with someone like David Robinson? Yes, the two present a lot of similarities when it comes to size and their athleticism. But Wiseman is still to reach the level set by Robinson. David was a once in a generation kind of athlete, and it will be long before the rookie can achieve that.
ADVERTISEMENT
Article continues below this ad
When Wiseman's head coach was asked about the comparison, he also believed that Wiseman did show those signs, but has a lot of experience to gain all the same.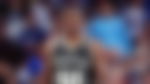 James Wiseman has a long way to go
Wiseman is one that shows a lot of potential, but coach Kerr said, "He's the equivalent of a sophomore in college who red-shirted his first year, and we're throwing him into an NBA game. So where he is now compared to where he's gonna be two years from now … two different things. You're talking about a guy who is seven feet tall, huge wing span, runs the floor, good touch, handles the ball — the package you don't see very often. But there's zero experience in that package now. So our job is to help him gain the experience at a reasonable pace — not overloading him but giving him the room he needs to learn and to grow."
Kerr further added, "I know all of our fans are probably hoping he's gonna be David Robinson when he steps out on the floor. But picture David Robinson as a sophomore at Navy. That's the guy you're comparing him to, not the All-Star with the [San Antonio] Spurs."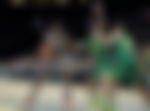 ADVERTISEMENT
Article continues below this ad
Wiseman isn't playing in the preseason finale against the Sacramento Kings. One can only hope for a glimpse of David Robinson in the making man when they play the Brooklyn Nets in their first regular-season game.
ADVERTISEMENT
Article continues below this ad