"Still a Bunch of Bull***t": Looking Back at the Sad Turn of Events Which Led to Demise of Seattle SuperSonics
Published 07/04/2020, 2:27 PM EDT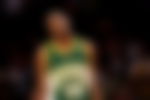 ---
---
On July 2, 2008, the Seattle SuperSonics relocated to Oklahoma and officially became the Oklahoma City Thunder. With that move, a 41-year-old iconic franchise came to an end. A lot of people blame their former owner, Howard Schultz, for this move.
ADVERTISEMENT
Article continues below this ad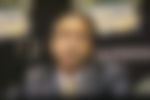 Tom Ziller of SB Nation wrote that" Schultz sold-out Seattle completely because he wasn't willing to shell out for a renovated KeyArena (the SuperSonics stadium) or a new gym, and he also wasn't willing to do the hard work of satisfying public officials' demands to get them on board for subsidies."
ADVERTISEMENT
Article continues below this ad
With KeyArena being the smallest in the league, it didn't rake in the money to cut the losses that Schultz was suffering. So he decided to seek public funding to renovate the arena, but the proposal was quashed. That's when he decided to sell the team to Oklahoma City businessman Clay Bennett.
Were the Seattle SuperSonics fans cheated?
Forbes reported that Bennett wrote a letter to Schultz saying, "It is our desire to have the Sonics and the Storm continue their existence in the Greater Seattle Area, and it is not our intention to move or relocate the teams so long, of course, as we are able to negotiate an attractive successor venue and lease arrangement."
Bennett was later seeking $500 million to have a new arena in Seattle. But it met a similar fate to Schultz's proposal, and it was denied. However, a few months later, when minority owner Aubrey McClendon was interviewed about the Sonics, contrasting details came to light. He said, "We didn't buy the team to keep it in Seattle; we hoped to come here. We know it's a little more difficult financially here in Oklahoma City, but we think it's great for the community and if we could break even we'd be thrilled."
That led to the then-commissioner David Stern slapping Bennett with a measly (for him) $250,000 fine. But the move happened regardless. In October 2008, the Oklahoma City Thunder played their first game, signaling the start of a new era. One that happened at the expense of a whole city. Despite being drafted by Seattle, the likes of Kevin Durant and Russell Westbrook played in Oklahoma colors.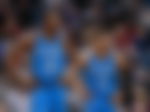 Coach George Karl still upset over the move
Two days back, it was twelve years since the move. Former coach George Karl tweeted, calling the move "still a bunch of bullshit."
Still a bunch of bullshit https://t.co/0aoQY1IZvs

— George Karl (@CoachKarl22) July 3, 2020
ADVERTISEMENT
Article continues below this ad
When the move happened, Karl talked about how he felt "empty" after it. "The day it happened, it was like a deep emptiness and sadness. No more Sonics makes no sense at all to me. Makes me sad because the only place my jersey could ever have been retired would be Seattle. I don't know if they would do it in Oklahoma City. I don't know if I'd want it in Oklahoma City."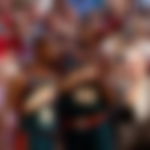 ADVERTISEMENT
Article continues below this ad
A franchise also boasted legendary players like Gary Payton, Shawn Kemp, and Ray Allen went to ground. The Payton-Kemp duo famously reached the NBA Finals back in 1996 but they fell to Michael Jordan and the Bulls. Sadly, none of them will see their jerseys hanging from the Seattle rafters.