"Su** My Di** Bit**": When A Former NBA Champion Passed Vile Comments Against A Family Member of James Harden
Published 06/03/2020, 7:30 AM EDT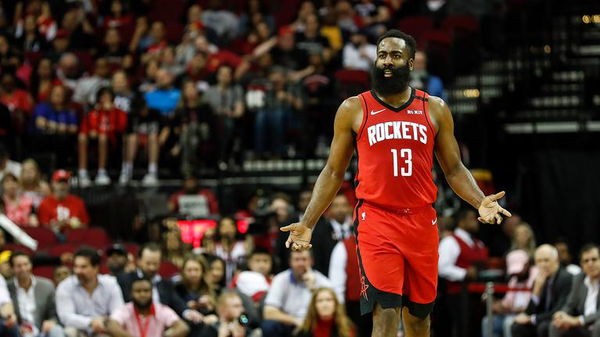 ---
---
Players often tend to lose control over their emotions during a game. An intense pressure-filled game always keeps your focus on the brink, and you're just standing on the fence between keeping your focus or losing out on it due to external factors. Sometimes fans play a big part in it, just like how a family member of James Harden got involved in a verbal spat with an NBA player.
ADVERTISEMENT
Article continues below this ad
James Harden moved the Houston Rockets in 2012 and has made the franchise a top contender in the West. During the 2015 postseason, the Rockets advanced to the second round of the playoffs and were up against the LA Clippers in the conference semi-finals. One among the players in the Clippers squad was Matt Barnes.
Barnes is well-known for his outspoken attitude on the court. His list of fines can support the statement. Barnes played for several teams in his career and was with the Clippers for three years from 2012 to 2015. A particular incident took place during Game 2 of the conference semi-finals. Barnes and his Clippers team visited the Toyota Center on the back of a win in the previous game. 
ADVERTISEMENT
Article continues below this ad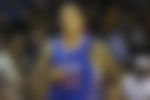 What happened during the game became sensational news afterward. Barnes himself has spoken about the incident several times. In 2019, he was asked to brief on it against when he appeared on VLAD TV. 
When Matt Barnes messed with a family member of James Harden
Barnes had a competitive nature and would never give in to challenges. He said the same during the VLAD interview, and here is his side of what went down on May 6th in Houston. "So we're in the playoffs with the Clippers and James and I were obviously going at it and I was guarding him. Then I had fouled him, and he went to the foul line. So I'm down sitting near the free-throw line with my hands on my knees kind of hunched over."
Though these playoff games are very loud, Barnes could somehow listen to one woman screaming at him amid all the other noise. "I keep someone saying 'Take your fa**ot a** back to LA,' like three different times. The first couple of times I let it slide and then I look up and catch the person saying it the third time." Barnes lost his cool and gave it back to her with a wicked response. "I didn't verbally say it, but  I mouthed it. I'm just like Su** my di** bit**!"
ADVERTISEMENT
Article continues below this ad
The former NBA champion admitted to not knowing who she was until he learned from his Clippers teammate DeAndre Jordan, that it was the mother of James Harden. He had just passed vile comments against the Rockets' best player, but of course, without any prior knowledge.
Barnes, who felt ashamed of his act, even though Harden's mom initiated the exchange, wanted to go over and apologize for his derogatory actions. After spotting her along with her sons, Barnes walked over and presented his apology. "I tried to make my way. 'Excuse me, ma'am, I apologize. I let my emotions get the best of me.' She kinda played me to the left like, 'whatever.'"
ADVERTISEMENT
Article continues below this ad
Furthermore, Barnes, who was unsatisfied with her response, took it a step further. He seized the perfect opportunity by meeting her during Mother's day, which occurred a few days after the incident. "I approached her again and apologized and that's when she kind of like possibly accepted it."