"That Could Have Really Hurt His Career": Rapper Reveals Kobe Bryant Had His Own Gangster Rap Album Full of Cuss Words
Published 06/17/2020, 4:00 AM EDT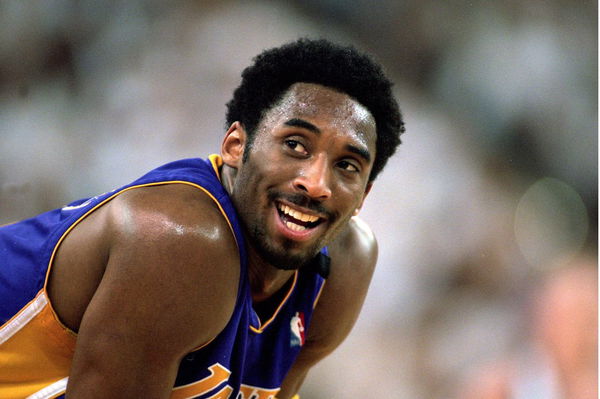 ---
---
Los Angeles Lakers legend Kobe Bryant has a plethora of achievements to his name. Apart from winning the prized NBA championship five different times, Kobe found immense success as an individual. As everything he touched turned into gold, a young Kobe initially had his mind diverted into making a rap album.
ADVERTISEMENT
Article continues below this ad
Kobe's talents on the basketball court were unbelievable. But his rapping skills would not have sat down well with everyone. In fact, his first and unreleased album was scrapped under the supervision of LL Cool J. The 52-year-old rapper recently opened up about his incident with Kobe in a chat with sports analyst Bill Simmons. 
It was during Kobe's rookie year when Cool J met the Mamba and Derek Fisher. Cool J was already a well-acclaimed rapper by then and he even had his own TV show called "In the House." So a teenage Kobe and Fisher made a guest appearance on the sitcom which starred LL Cool J. 
ADVERTISEMENT
Article continues below this ad
When Kobe Bryant introduced LL Cool J to his gangster rap album
Being a teenager, Kobe's mind would have wandered, finding interest in several things. With the music industry booming and holding a large market, the Mamba wanted to produce his own album after just coming into the NBA. "During the course of filming, he was like 'Yo I wanna let you hear my album. I did some music'" Cool J began. "So we got out and sit in his car and he's playing these gangster rap records, right?"
"I'm sitting there and I'm listening to these records and its 'MF this, and F that' and 'I'm doing this and I'm doing that.' And I'm just like, 'Yo Kobe, man. This ain't what you need to be doing baby.'" Kobe Bryant couldn't get him and wanted an explanation, so Cool J gave him one. "I said, 'Listen man, you're an athlete man. I'm a rapper, I can say all that man, but the rules are different for you,'" Cool J advised Kobe.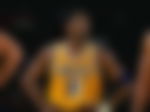 Cool J had found tremendous success in his field by the time he was sitting in the car listening to Kobe's tapes. Though Kobe had the talent, he was asked not to work on it any further. Cool J was instrumental in saving Kobe's career from going downhill. If he had released his album as a young teenager, people would have slammed him. LL Cool J also explained why. 
LL Cool J explains why he wanted Kobe to end his pursuit of making a rap album
ADVERTISEMENT
Article continues below this ad
As we have been witnessing, trends keep changing. The world as it is now was not very liberal back then. Cool J was very much aware of it when he heard Kobe's tracks that majoritively contained cuss words. "Now with social media, the gatekeepers probably wouldn't have the same controls they used to have, but at that time if you said something out of your pocket, that could have really hurt [Kobe's] career in a bad way," he explained.
Watch This Story
ADVERTISEMENT
Article continues below this ad
He cited the examples of Michael Jordan and Muhammad Ali to explain how their opinions were viewed at that point in time. "Like people often compare Jordan and LeBron in that regard, but what they don't realize is the context of times," he said. "There were certain things that Mike [Jordan] probably wouldn't have been able to say that would've really went left for him if he had said some of the things that LeBron says. It was a really different time," Cool J explained.
"So I just was telling Kobe, 'Yo, that gangster, that's not what you wanna do.' And ultimately, it seems like he took my advice. The album never came out."