"That's Just Disrespectful": LeBron James Shuts Down Claims That Michael Jordan Could Have Averaged 50 in This Era
Published 12/08/2020, 9:48 AM EST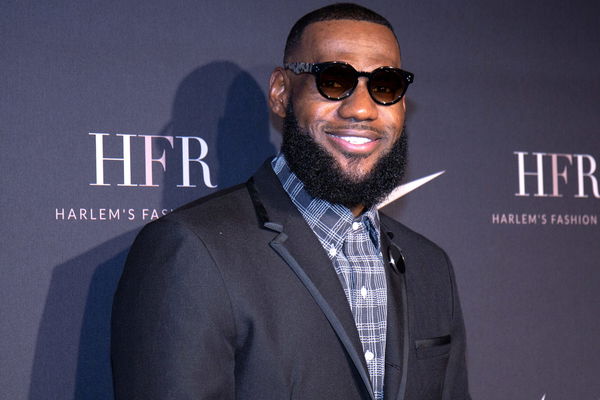 ---
---
LeBron James is one of the best players in NBA history, but ever since he has entered the league, James was constantly compared to one player – Michael Jordan. MJ is still regarded as the GOAT of the NBA by most fans.
ADVERTISEMENT
Article continues below this ad
However, many believe only LBJ has the potential to dethrone MJ as the GOAT. Although many have argued about the two over the years, the two stars played in different eras. So comparing them to each other is not an easy task.
But what if MJ played in this era? Recently, Jordan's agent spoke about MJ playing in this era, and he believes that Michael would easily average 50 points in today's era.
ADVERTISEMENT
Article continues below this ad
LeBron James speaks about MJ playing in this era…
LeBron recently sat down for an interview with the "Road Trippin'" podcast where he discussed people claiming Jordan could average 50 points a game. He said:
"There's nobody that's gonna average 50 in our league. That's just disrespectful, no matter how great you were in your era and how great you are to play in any era. If that's the case I believe guys will average 50 in their era, the era that they played in. So I don't believe that, but when Channing [Frye] said what he said if you've ever seen the meme of Homer Simpson, when he slides back into the bush, that was me."
As James said, averaging 50 points is not an easy task no matter what era it is. This era has developed into a more shooter dominant one, leading to many people over-exaggerating players from the previous generation. However, scoring 50 points in each game for the season is something one might never see happen in the league.
ADVERTISEMENT
Article continues below this ad
What's next for LeBron and the Lakers?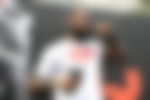 While James might still remain second in the GOAT debate for many people, he has nothing else to prove at this stage of his career. James will be turning 36 by the end of the month and is coming off of a championship run.
ADVERTISEMENT
Article continues below this ad
If he can keep up the same level of performance in the next season, the 5th ring on his hand might not be that far away. But what are your thought? What can LeBron achieve to surpass Michael Jordan as the consensus GOAT?