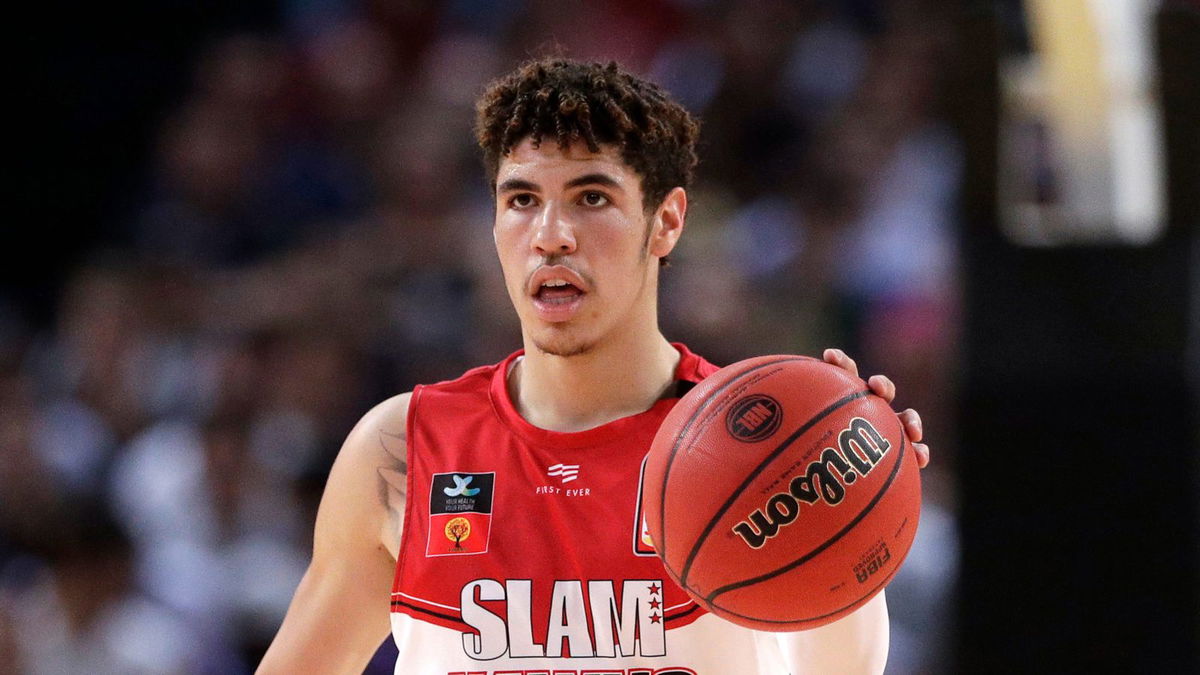 LaVar Ball feels his son, LaMelo Ball, one of the most exciting prospects in the 2020 NBA draft, might not be a good choice for Golden State Warriors as their top pick.
The Warriors, having finished bottom of the Western Conference this season, will have a high pick in the upcoming NBA draft. While many consider LaMelo to be among the top picks, LaVar Ball feels he will not be a perfect fit with the Warriors.
Why should LaMelo Ball not play for the Golden State Warriors?
The reason, according to LaVar, is that the Warriors have players like Stephen Curry and Klay Thompson. LaMelo plays in a position similar to that of Curry and Thompson, and he might be a surplus for them. While LaVar praised his son as a talented player, he felt he might not fit with the Warriors.
"That's the part I don't like about Golden State," LaVar said on the Say Less with Kaz podcast (H/T NBC Sports). "They got Klay and the other guys and now you want to put 'Melo in that mix to say you got to follow these guys. 'Melo ain't no follower. He doesn't need to do what they do, let them do their thing.
"There's a reason you are looking at my son. He's talented and can play the game. It ain't that hard. Guy is open and you pass it to them. You open and you been working on your shot? Shoot the ball. It's fast-paced, it's good. But don't be like 'Melo got to his turn and wait for two or three years to go by and learn from the veterans.
"Ain't about that. Can you play or not? And when you special, how do you coach somebody special? You just enjoy it and they special because of the things they do. Enjoy it. Let him do what he does."
Warriors rumored to be looking at James Wiseman
The Warriors might have had a dismal 2019/20 season, but things already feel better for the next season. The Warriors struggled with injuries throughout the season but look a decent outfit when fully fit. They added Andrew Wiggins recently to strengthen the team that still boasts the likes of Stephen Curry, Klay Thompson, and Draymond Green in their roster.
One would feel the Warriors lack a quality center to complete the team. However, there are rumors that they will be aiming for 7′ 1″ James Wiseman ahead of LeMelo Ball for the 2020 Draft.