The Comical Miscommunication That Cost the Lakers Dwight Howard
Published 11/21/2020, 11:40 AM EST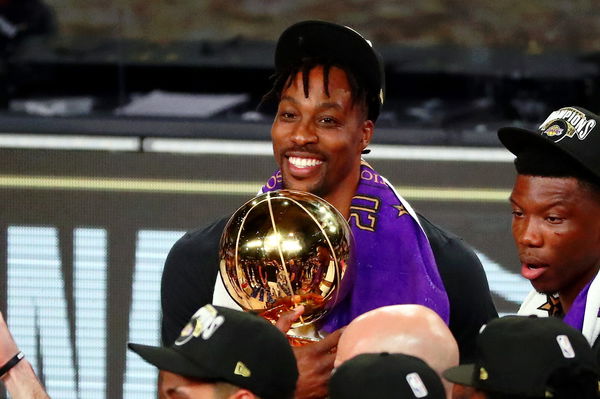 ---
---
The Lakers won one of the hardest NBA Championships in history inside the NBA Bubble in October. After a season stoppage, the Lakers managed to carry their first seed all the way to the Finals to beat the Miami Heat in 6 games. While LeBron James and Anthony Davis did lead the team there, everyone pitched in.
ADVERTISEMENT
Article continues below this ad
Sadly, we already have most of that title core leaving. Rajon Rondo is a free agent, and it looks like he will definitely be moving on. Danny Green got traded to the OKC Thunder, who then flipped him to Philadelphia 76ers.
However, he isn't the only championship-winning Laker to go play for Doc Rivers in Philly.
ADVERTISEMENT
Article continues below this ad
Dwight Howard signed a one-year deal with Philly a few hours after tweeting that he will be re-signing with the Lakers. What exactly happened for LA to miss out on their backup center from last year to the 76ers?
Lakers forget to stay near the phone
Yes, that is exactly why they lost Dwight. According to Yahoo! Sports, Dwight had sent his tweet out after agreeing on a deal verbally with the LA front office.
However, Dwight was informed by LA that it wasn't a concrete offer and that he should delete the tweet before anything is confirmed. Dwight complied and deleted the tweet.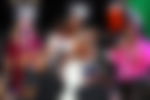 However, the Lakers seemingly forgot to keep Dwight in the loop with what they were planning for him. As Howard kept waiting for LA to call his agent, he was personally fielding calls from Joel Embiid.
ADVERTISEMENT
Article continues below this ad
Embiid personally recruited Howard and asked him to join the 76ers. After an hour with no word from the Lakers, Dwight promptly signed with the 76ers.
While we now know that the Lakers were spending that time getting Montrezl Harrell to leave the Clippers, at the moment, people were pretty upset.
ADVERTISEMENT
Article continues below this ad
Most of the anger was directed towards Dwight, but this story proves that it really wasn't the former Defensive Player of the Year's fault.
It is sad to see Dwight go after what he did last season. But the Lakers have upgraded in that position. JaVale McGee is also still on the team. Philly has further bolstered their team for this season. Both teams look better on paper, but the way LA lost Dwight is quite embarrassing.