"The GOAT of Everything": Dodgers' Cody Bellinger Credits LeBron James and Lakers for Motivation
Published 11/05/2020, 9:30 AM EST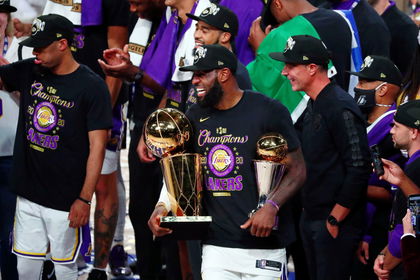 ---
---
The Los Angeles Dodgers delivered a historic victory at the 2020 MLB World Series. The team rode on the back of Corey Seager and Cody Bellinger's brilliance to clinch their first championship in 32 years. Following the triumph, Bellinger gave credit where it was due, and he named the Lakers and LeBron James as their prime motivators. 
ADVERTISEMENT
Article continues below this ad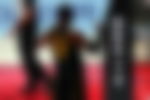 The city of Los Angeles suffered a huge heartbreak following the demise of Kobe Bryant earlier this year. His death sent shock waves around the world, and through his former team, the Los Angeles Lakers. 
ADVERTISEMENT
Article continues below this ad
Kobe's death pushed LA-based sports teams to win their respective championships in his memory, and the Lakers and the Dodgers succeeded in their journey. LeBron James completed his mission inside the NBA bubble and moved on to support the LA Dodgers in their championship quest. 
LeBron's vocal support pleased a lot of athletes, and Cody Bellinger was one of them. The Dodgers last won the championship in 1988, and the city was in dire need of one. The team was fueled to bring it home for Kobe and LA. LeBron just played his part in helping them achieve it. 
"LeBron James is LeBron James, the GOAT of everything, so it was cool. The Lakers definitely motivated us. When we saw them win, we were like, 'what we got in this locker room, we can do the same thing. We're so talented,'" Bellinger told ESPN's Sam Alipour.
It still seems like a fairytale moment as the last time Los Angeles emerged as champions of both the NBA and MLB was in the same year was back in 1988. Kobe's death undoubtedly brought motivation, and LeBron James' support added more positive elements to the Dodgers' camp. 
What LeBron James told Magic Johnson when he signed with the Lakers
LeBron James' rookie year with the Lakers didn't go as plan during the 2018-19 NBA season. They failed to qualify for the playoffs, and it put an end to LBJ's personal streak. However, redemption was sweet as King James galloped to a fourth Finals MVP title and championship ring in 2020. 
Lakers legend Magic Johnson played a vital part in luring LeBron James to join the franchise. During one of their chats, LeBron made it clear as to why he chose to sign with the team and what he intended to do with them. 
There were no details of their conversation then, but Magic recently opened up about it when he connected with ESPN.  "LeBron James had said that he was coming to Los Angeles. He told me when I sat down with him that his whole purpose was to win a championship and put the Lakers back where they belong, and he did exactly that,"  Magic informed. 
ADVERTISEMENT
Article continues below this ad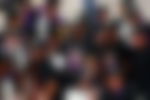 The King made a promise, and he delivered. He brought a championship to Los Angeles after ten long years. Kobe Bryant left behind his legacy in LBJ's hands, and there's no better player to carry it forward. 
It is no secret that success follows wherever LeBron goes. His immense dedication and desire to excel in his game keeps giving fans more memories to cherish. Will James be seen conquering yet another NBA championship? 
ADVERTISEMENT
Article continues below this ad