"The Guy Was An Absolute Nightmare": Legendary NBA Coach Explains The Trouble of Containing Shaquille O'Neal
Published 05/26/2020, 3:44 AM EDT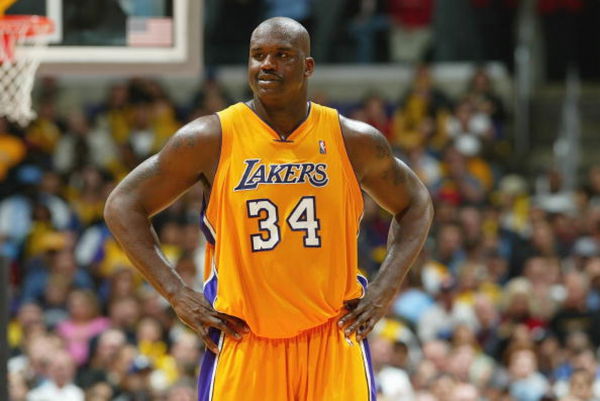 ---
---
There is no team in the NBA that can say they had a successful game plan against Shaquille O'Neal. It was impossible to contain the 7-foot-1 freak of an athlete. Shaq's dominance came through his gifted skill set and his passion to succeed in the game. 
ADVERTISEMENT
Article continues below this ad
Shaquille O'Neal can look back and say that he has had a glittering NBA career, better than most. Having four rings to his name, along with three finals MVP awards and a regular-season MVP award, the Big Diesel's Hall of Fame induction can be argued by none. 
His monstrous height, added with a ton of strength, made it impossible for defenders to track him during a game. Shaq would often break away from his man with explosive movements to set up easy scoring buckets. This tremendous quality of his made it almost impossible for coaches to determine a game plan against him. 
ADVERTISEMENT
Article continues below this ad
Jeff Van Gundy is one of the famous coaches who has been on the receiving end of Shaq's mesmerizing performances. He recently gave an interview to ClutchPoint's 'A Minute 'Til 6' podcast where he was asked about the one player who crushed all their team's plans. "It's not going to be the answer you think. It is Shaquille O'Neal," Van Gundy said.
Van Gundy reveals the problems created by Shaquille O'Neal as an offensive player
ADVERTISEMENT
Article continues below this ad
When the Lakers dominated with Kobe Bryant and Shaq in their team, Van Gundy coached the New York Knicks. Later, he took a break before returning to the coaching job with Houston Rockets. Coming back to Van Gundy's statements on Shaq, the former had a lot of praise for Shaq while explaining his team's miseries when they faced him. "There was no game plan. Shaquille O'Neal distorted everything you tried to do defensively, because of his incredible strength and size. I mean, you had to double him."
The 58-year-old then explained the nature of his team's defense and how Shaq made them change their tactics completely. "We were a single coverage team in New York and in Houston, we had great sides. Against him, everybody had to double. There is not one game where he's actually played single coverage." This clearly explains the game Shaq brought with him. Every team feared him the most for the dominating game he possessed.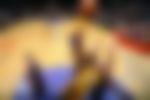 ADVERTISEMENT
Article continues below this ad
He was the breaker of tactics. The sheer power in his game made it difficult for teams to keep him contained, even with two players guarding him. Shaq was just unstoppable. Van Gundy further validated his statements by providing a fitting conclusion to the discussion. "Shaquille O'Neal to me, because of his athleticism, his power, his strength, his size, agility, all of those things, he was the guy who most distorted your initial scheme."
"The guy was an absolute nightmare," he further exclaimed. "There are a lot of guys that are hard to guard and you know, keep you up at nights, but O'Neal by himself is the hardest game plan distorter of all time." Anything more to say about Shaq's authority folks? Maybe Jeff Van Gundy has given the best possible explanation of all time. 
Enjoyed reading this article? Download our exclusive app to get 24x7 coverage, latest memes and social media banter. Click here to download.