"The Jumpman": The Curious Case of Michael Jordan Brand's Iconic Logo
Published 03/20/2021, 1:43 AM EDT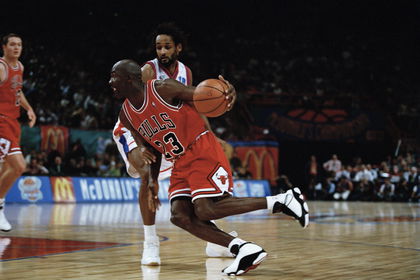 ---
---
Michael Jordan stepped into the world of NBA with the charisma of a game-changer. He challenged and almost ruled out the conventional notion that a sports icon can not breach into a Forbes 100 list of the highest earners. In fact, he opened the doors for others to follow and think beyond just what happens on the court. 
ADVERTISEMENT
Article continues below this ad
The stepping stone for a young MJ became his iconic deal with Nike. Interestingly, he was an Adidas user prior to that. But it was Phil Knight's Nike who sold MJ the vision and laid out a deal that the 21-YO youngster could not reject. The first Air Jordan was customized just to suit the rising star in MJ. However, it was later introduced to the general public in late 1984.
How Nike cut loose every obstacle to support the rise of Michael Jordan & his Air Jordans
ADVERTISEMENT
Article continues below this ad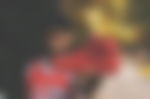 The NBA welcomed colorful Air Jordans with imposing $5000 fines on Michael Jordan (that Nike covered for him) every time he wore them. The league, initially, was adamant about the use of anything but white (with shoes), just like the present-day Wimbledon. But Nike's persistence to that resistance proved to be a game changer as the Air Jordan I sold like crazy. 
Michael Jordan became that phenom who signed one such deal at an age when other players generally struggle with adapting to the league's know-how. One can not forget those Air Jordan III that MJ used for flying in the 1988 dunk contest. People also remember his 1997 Air Jordan 12, which he wore while feeling ill because of food poisoning as shown in The Last Dance documentary. 
For over 35 years now, the Jordans have been ruling the Basketball sneakers market. Today, it is a style statement among the young gen and its ownership is something to take pride in. MJ's whopping $2 Billion net worth has his shoeline contributing towards $130 million a year. This is almost triple of what the best Basketball players earn through their contract with franchises.
The Jumpman and the curious case of sports marketing
Many believe that the Air Jordans always sported the same iconic logo, which is not true. Before the Jumpman, those pairs had an 'OG Logo'. This logo had Air Jordan clearly mentioned with large fonts that sat on a basketball, surrounded by spread wings. It was as if a flying bird with an Air Jordan hat and the face of a basketball.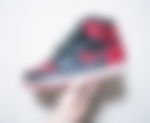 ADVERTISEMENT
Article continues below this ad
It was not until the third edition that the Jumpman logo first appeared. The logo showed the six-time NBA Champion jumping like a gymnast, performing a mid-air ballet skill. Many falsely believe that he was making a dunk while giving that shot. But the reality is, it was just a pose that an extremely fit MJ easily pulled by spreading his legs and arms. 
The picture was first used as a promotional image for the newly introduced Jordans. However, the popularity of that media forced Nike to use it as a shoe logo design as we know it today.
Many other stars like LeBron James and Stephen Curry also launched their signed shoes, but none enjoyed the kind of success Air Jordans did. No wonder why MJ still ensures that every new design passes through his eyes. 
ADVERTISEMENT
Article continues below this ad