The Key Areas for Rockets Star Russell Westbrook To Re-Ignite Himself Against The Lakers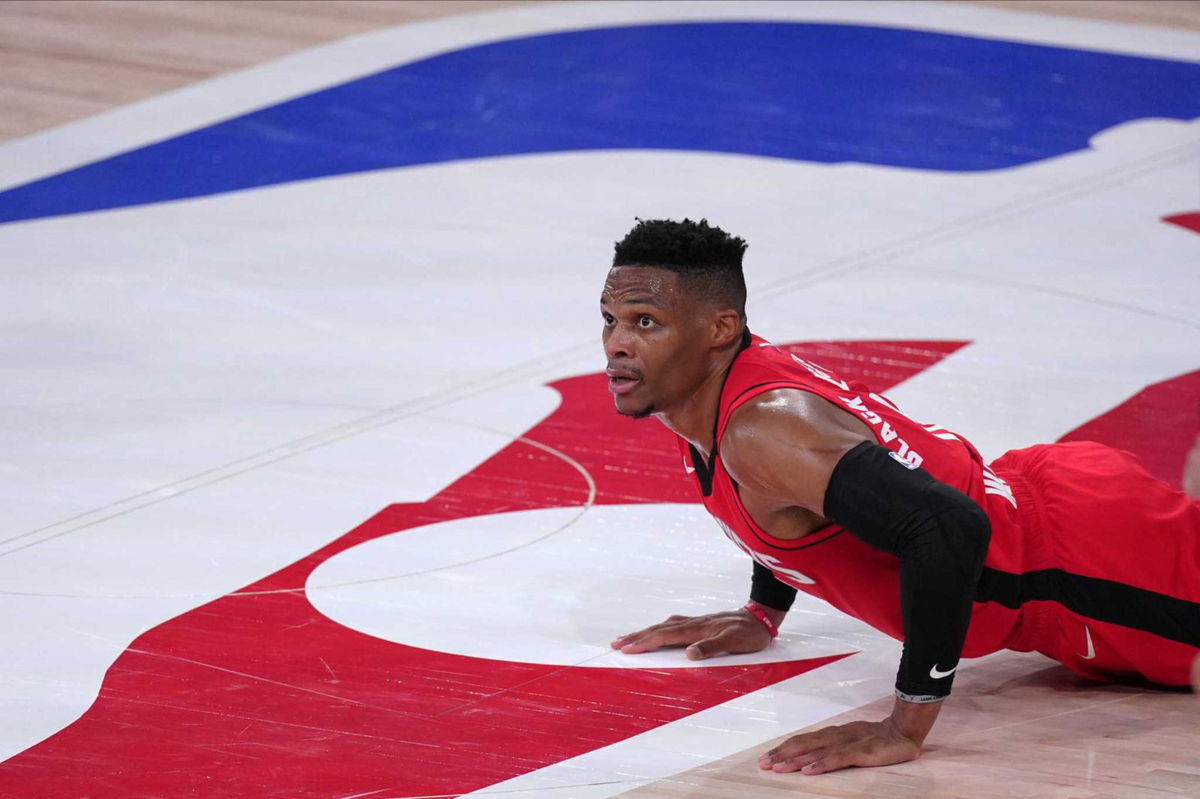 Russell Westbrook is a former MVP. You don't become an MVP by being an inefficient offensive liability on your team. In fact, through his entire career on the Oklahoma City Thunder, Westbrook proved that he may be one of the best point guards of the modern era. He emphasized his greatness by averaging triple-doubles throughout entire seasons.
However, Westbrook is lacking with the Houston Rockets. He has another former MVP in James Harden running the show. The former teammates are probably the most potent attacking duo in the league. However, that attack has been quite blunt in the series against the Lakers. While Harden is producing as he does, Russ has struggled mightily.
The one game that the Rockets won this series saw Brodie drop a cool 24 points on 41% shooting. So what needs to happen for Westbrook to be that effective again?
Russell Westbrook dominating the non-Harden minutes in the 4th quarter created separation and ultimately won the game for Houston.

— Roosh (@RooshWilliams) September 5, 2020
Russell Westbrook eliminates his biggest flaw?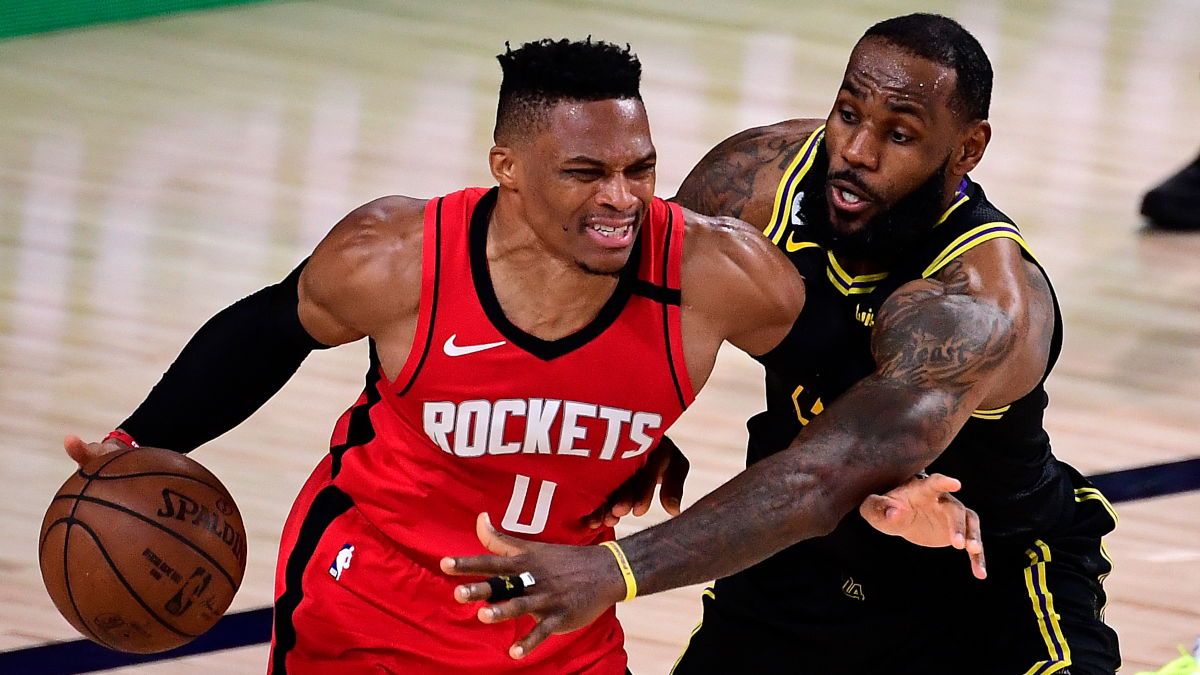 Why is Westbrook shooting threes? He has never been good at them. Westbrook is a career 30% shooter from beyond the arc. In his debut season for the Rockets, Westbrook has shot a pitiful 25% from three this season but keeps taking them. However, in the period after the Rockets traded away Clint Capela, Westbrook became a more aggressive scorer in the post. Despite his low efficiency from three, Westbrook is having his third-highest scoring season in his career.
Westbrook is lethal in the paint, but not so much outside of it. Also, you do not get triple-double seasons without averaging 10 assists. Westbrook is averaging about 7 assists a game this season, which is still good. However, he could be better. His drives-and-dish passes from the posts are lethal. He also is great at providing bounce passes to players cutting into lanes.
Westbrook's play has suffered due to an inability to play off-ball. Maybe the Rockets needs to throw a hail mary and see if they have success with Westbrook keeping his high-usage, but using it more to facilitate for other players, especially James Harden. Westbrook's passing is best utilized when there is a centre that can roll to the rim. Considering that is absent in Houston, Westbrook needs to use his craftiness to get players open and give them the ball to knock down open shots.
The Lakers have the size to limit Westbrook in the paint, but a 41-point showing from earlier this season shows that he is capable of cutting those trees down to size. Question is, will Westbrook trust his passing instincts in favour of his shot? Will he keep taking ill-advised threes and mid-rangers, when he has this unique ability of just dunking the ball home? All depends on whether Mike D'Antoni, James Harden, and Russell Westbrook are willing to try this approach out.
Or is the answer letting Harden run the show and minimize Westbrook's role even more? We will soon find out.