"The Last Dance" Cameraman's Next Project is an Incredible News for NBA Fans
Published 10/11/2020, 10:32 AM EDT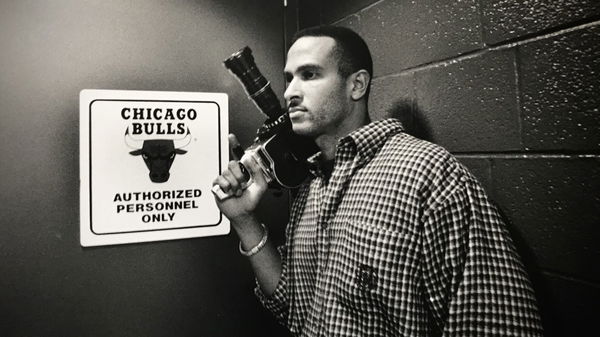 ---
---
"The Last Dance" was an essential viewing for any basketball fan during the early days of COVID-19. Live sports were just canceled, and there was no idea regarding when they would be back. So "The Last Dance" became everyone's sporting obsession for a few months. This docu-series, covering Michael Jordan's last year with the Chicago Bulls, was so good that it even won an Emmy.
ADVERTISEMENT
Article continues below this ad
It turns out that one of the key men behind "The Last Dance" is also in the NBA bubble, collecting a lot of content. Andy Thompson, who is the vice president of production for NBA Entertainment, was the primary cameraman capturing footage in The Last Dance. He is capturing the struggles of the NBA bubble and has spoken about it to ESPN.
"This was going to be a one-of-a-kind thing. I call it, this was the NBA's moonshot. We've been to the moon several times — a half a dozen times — but the first one is always the most important one. Nobody cares about the second mission."
ADVERTISEMENT
Article continues below this ad
You've heard of Mychal Thompson. And @KlayThompson. Now meet Andy Thompson … cut from three NBA teams but who won his own ring of sorts with the idea to embed with the Jordan Bulls and collect the footage that led to The Last Dance doc. For @NYTSports: https://t.co/8Ajcleytru

— Marc Stein (@TheSteinLine) April 17, 2020
Thompson, who understands the pressures of being a basketball player through his brother and nephew, had an added note about what makes the bubble footage so unique. "Here, it's just basketball. And it's just about what's going on between those lines."
ADVERTISEMENT
Article continues below this ad
The Last Dance success foreshadowing good things for the Bubble documentary?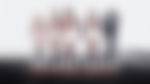 Fans have a reason to be excited. If the NBA wanted Thompson to collect footage, that means this is a priority for them. Everyone would eat up inside footage from the NBA bubble. It is one of the most unique settings we have ever seen in basketball.
ADVERTISEMENT
Article continues below this ad
From all the rumors surrounding the bubble to footage on how the players have lived there, this documentary will provide an inside look at everything the players have gone through.
Considering how The Last Dance transcended basketball and became a part of mainstream culture, this bubble documentary may provide a similar look at basketball. While it isn't about a figure as popular as Jordan, it will cover the story of the weirdest three months of basketball that the NBA has ever seen and maybe will ever see.