The Most Bizarre Reason Why Kawhi Leonard Was Rejected by Phoenix Suns in NBA Draft Revealed
Published 04/15/2020, 7:13 AM EDT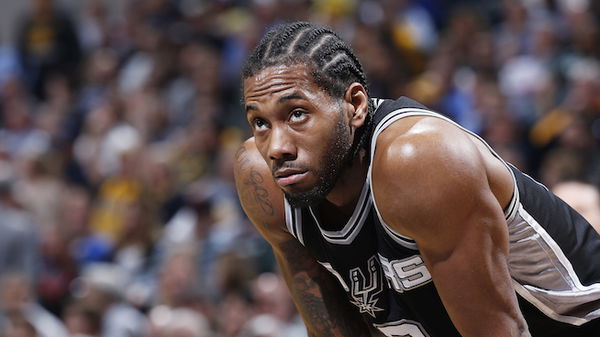 ---
---
Kawhi Leonard entered the 2011 NBA draft and was selected by the Indiana Pacers as the 15th overall pick. The Pacers then traded him to the San Antonio Spurs in return for George Hill.
ADVERTISEMENT
Article continues below this ad
However, it could have panned out very differently for the 2019 NBA champion during the draft. 
Another team was on the verge of picking Kawhi before the Pacers did, but they later chose not to. 
ADVERTISEMENT
Article continues below this ad
Phoenix Suns snub Kawhi Leonard
NBA draft players get called for an interview by the teams before the draft happens. The interview is done for the team to know more about the players personally. The teams also pose tricky scenario questions to the players to judge their decision-making skills.
For this purpose, the Phoenix Suns had asked Leonard to come for the interview listing him as a potential candidate. Leonard who was playing power forward for the San Diego State University, was a standout. His work rate wasn't even in the question. 
But as per Paul Coro of the Arizona Republic:
"But with a front office conducting its first draft in Phoenix, then-General Manager Lance Blanks' staff did not have Leonard in the discussion. Part of the Suns' knock-on Leonard, beyond his perimeter shot, was how nervously he acted in a draft combine interview, when he sweated through his suit."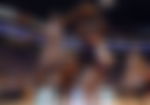 The Suns might have overanalyzed him. These interviews sometimes go beyond bounds when it comes to locking in on a potential pick.
Now this might be a part of the reason why the Suns didn't want Leonard. Leonard sweating through his suit might have indicated them that he couldn't put up with high-pressure situations. They went for Markieff Morris instead. 
Leonard's rise at Spurs
The San Antonio Spurs groomed Leonard well and he went on to make the 2012 NBA All-Rookie First Team. After losing to the Miami Heat in the 2013 NBA Finals, the two teams met again the following year. 
ADVERTISEMENT
Article continues below this ad
Leonard displayed a stellar performance in Game 3 scoring a career-high of 29 points. Kawhi Leonard and the Spurs swept past the Heat in five games to be crowned NBA Champions in 2014.
Leonard picked up the Finals MVP award and became the youngest player after Magic Johnson to receive the honors.
Before moving to the Raptors in 2019, Leonard had won a championship, a Finals MVP award and two All-Star selections.
ADVERTISEMENT
Article continues below this ad
Fair to say that the Pheonix Suns missed out a chance to grab someone who would go on to improve so much as a player.