"There's a Lot of Comparisons With the Warriors": Stephen Curry Talks About Michael Jordan's The Last Dance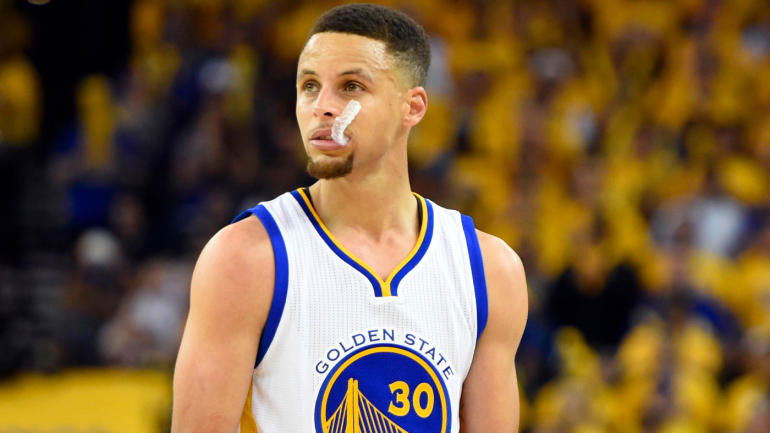 Golden State Warriors star Stephen Curry seems to be just another person enjoying Michael Jordan's documentary The Last Dance.
Talking on "The Rory & Carson Podcast" on Tuesday, Curry talked about how the era of Jordan and co was completely different from what it is today.
"The MJ doc, man — the eras are so different. There was so much more mystery back in the day," he said. He talked about how the stars then would rarely appear on TV apart from while playing on contrast to today's stars. "All that drama and the experiences that they went through — unless you were there (you didn't really know about it)," he said.
The Bulls had dominated the NBA during the 90s in a fashion that probably no other team has done in any era. The Warriors' run in the last decade is often compared to it. They have been in the finals of the last five seasons, winning three of them. With the likes of Kevin Durant, Stephen Curry, Klay Thompson among others, the Warriors have been a dominant force in the last decade. Curry drew parallels to the current Warriors side while watching The Last Dance.
"There's a lot of comparisons to what we went through with the Warriors these last five years in building up, to trying to stay on top and all that type of stuff," he said on the podcast.
Steph Curry: "Me and my wife — we are kind of different in how we consume television. I like binge-watching shows and those cliffhangers are crazy. She likes watching movies and having an ending to the night. So we always jump around and never finish anything."

— Drew Shiller (@DrewShiller) April 28, 2020
Stephen Curry is learning leadership after watching The Last Dance
The first four episodes of The Last Dance showed various aspects of the Chicago Bulls side from the 90s. For Curry, apart from being an entertaining watch, it was a learning course too.
"So I'm actually learning a lot about leadership. And just really another appeciation for the demands that are put on us as professional athletes. I do understand the work that goes in, but also all the things that you have to juggle being in the spotlight. It's crazy," he said.
"Sometimes you get numb to it, sometimes you have certain coping mechanisms that you kind of stick to. But at the end of the day, all you really want to do is be great at your sport. And you kind of take the rest of it in stride the best you can."