"These Two Teams Could Win A Championship": Charles Barkley Names The "Sleepers" Who Could Potentially Stun the Favorites
Published 06/17/2020, 10:30 AM EDT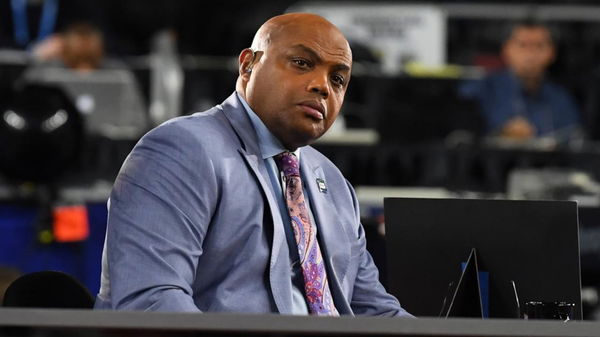 The NBA is currently facing a major crisis from a certain group of players. Several athletes don't want to take part in the league which they feel would distract everyone from the Black Lives Matter movement. On the other hand, some bold predictions have been made by a vastly experienced former NBA veteran, Charles Barkley. 
Chuck recently expressed his views on Kyrie Irving deciding to not compete when the season returns. He feels it would be a "catastrophic mistake" if the players boycott the league's return. Barkley pointed out that the players would also be losing out on lots of money from not competing, which they could even use to benefit minority communities.
Barkley spoke about these issues on a recent episode of ESPN's Get Up. The 57-year-old was also asked another question, something not as serious as the above-mentioned issue.
ADVERTISEMENT
Article continues below this ad
Charles Barkley picks a team from each conference to become surprise champions
Charles Barkley has a vast amount of NBA experience. Thus, one can expect him to make predictions that can later generate valid discussions among basketball fans. Rightfully so, the 11-time All-Star picked two "sleeper" teams that might surprise the favorites and win the championship. 
Speaking to Mike Greenberg and Jay Williams on Get Up, Barkley named the Philadelphia 76ers from the East and the Portland Trail Blazers from the West as the two underdogs to watch out for. Here is how the 1993 NBA MVP explained his premonition:
"I've got two sleepers for you. In the Eastern Conference, the Philadelphia 76ers, but I'mma tell you something. The one team in the Western Conference, if they get Nurkic back and Zach Collins, nobody is gonna want to see the Portland Trail Blazers," Barkley said. 
ADVERTISEMENT
Article continues below this ad
"They got arguably other than Steph and Klay the best backcourt in the NBA. Whiteside has been playing pretty good all year, but if they get Nurkic and Zach Collins back, nobody's gonna want to see the Portland Trail Blazers. Those two teams could win a championship."
Philadelphia and Portland stand 6th and 9th in their respective conference table. Damian Lillard recently said that he likes the idea of facing the Lakers in the playoffs. But Barkley feels they might only be able to achieve it if Jusuf Nurkic and Zach Collins manage to return from their injury rehab. 
ADVERTISEMENT
Article continues below this ad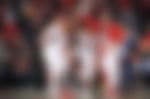 On the other hand, Philadelphia can cause some trouble in the East, according to Barkley. The 76ers have a talented roster in hand, and the analyst inside Chuck expects them to torment their opponents in the postseason.