"They Are The Greatest At What They Do": Lakers Star on LeBron James and Tim Duncan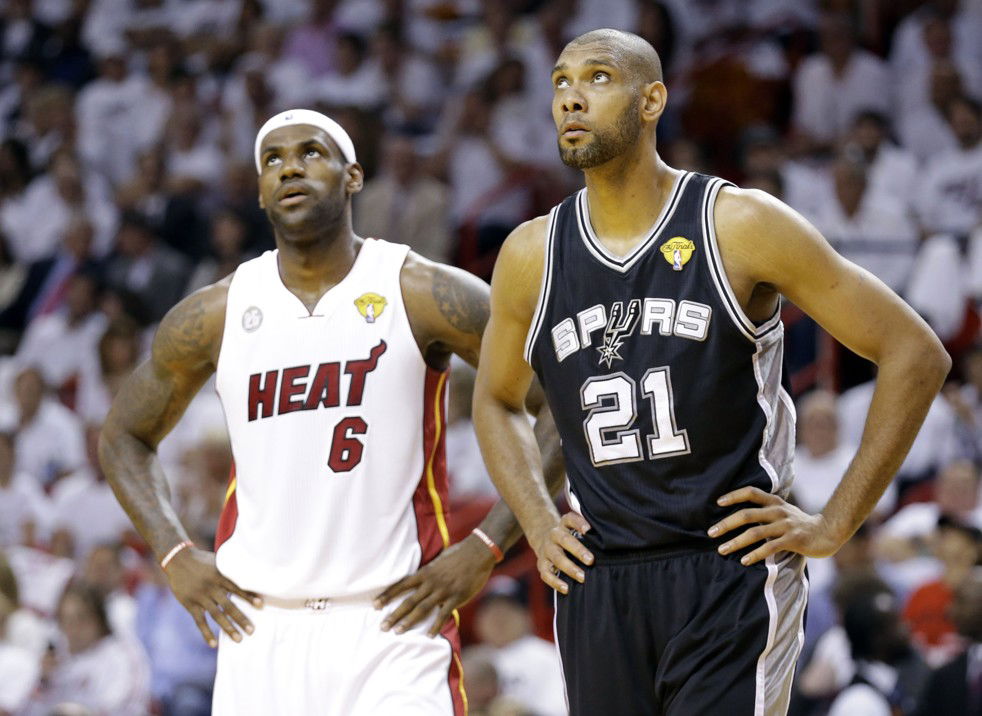 Danny Green, who plays for the Los Angeles Lakers as a shooting guard, is a very lucky man. Very few players have the opportunity to team up alongside great players in different teams. Green is a two time-champion who now partners LeBron James, donning the purple and gold jersey. 
Before he joined the Lakers, or before he won the title with the Raptors in 2019, Green was a part of the San Antonio Spurs for eight years. He found his way back into the Spurs side in 2012, after trying his luck with a few G-League teams. 
Danny Green feels he has had the honor of teaming up with two of the best players in the world in Tim Duncan and LeBron. In a recent video chat with ESPN's Ros Gold-Onwude, the 32-year-old stated his reasons for the immense respect he has for Tim Duncan as well as his current teammate, LeBron James.
Danny Green on Tim Duncan's role as a teammate
A recent inductee into the Basketball Hall of Fame, Tim Duncan was on the receiving end of a few gratifying words from Danny Green. "Timmy was amazing. Outside of LeBron, he's the greatest teammate I've ever had," Green began. He also mentioned that Duncan was a completely different player who complimented every teammate of his. 
"Timmy was more of an 'Imma set screens for you, Imma rebound for you, Imma find you.'" Speaking about Duncan's skill-set, Green founds all the right words to praise his former teammate. "Underrated passer, underrated defender, so he always helped me a ton on defense and I could always guard guys a little bit tougher on the perimeter because I knew Timmy was behind me, who's going to make sure I wasn't going to be scored on or we didn't get scored on."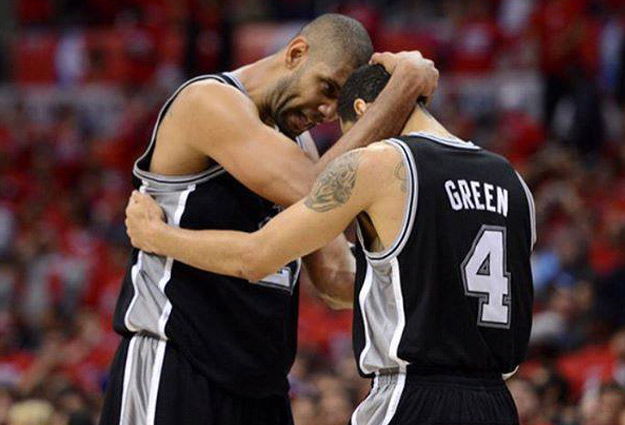 Speaking about the contrasting styles of LeBron and Duncan, Green ended up hailing the latter as the best PF of all time. "Timmy was just trying to find guys. And you just don't realize that he is the greatest power forward of all time. He played like he was a role player and was just trying to get guys open. He didn't care who got the credit, he just wanted the win."
There isn't even one point made by Danny Green that can be contradicted. Everything he said about Tim Duncan is spot on and what we've been seeing all along. Duncan was always a team player who never went for glory all by himself. His dedication towards a team-oriented goal earned him a lot of success, but he often ends up being underappreciated. 
Green compares LeBron James to Tim Duncan
The current Lakers star also spoke about his teammate and compared him with his ex-partner Tim Duncan. "Him [LeBron] and Timmy are the greatest at what they do," Green said. "They are just so humble and they're just so encouraging and love playing with their teammates. They love being around their teammates and love having fun with their teammates. It is not all about them."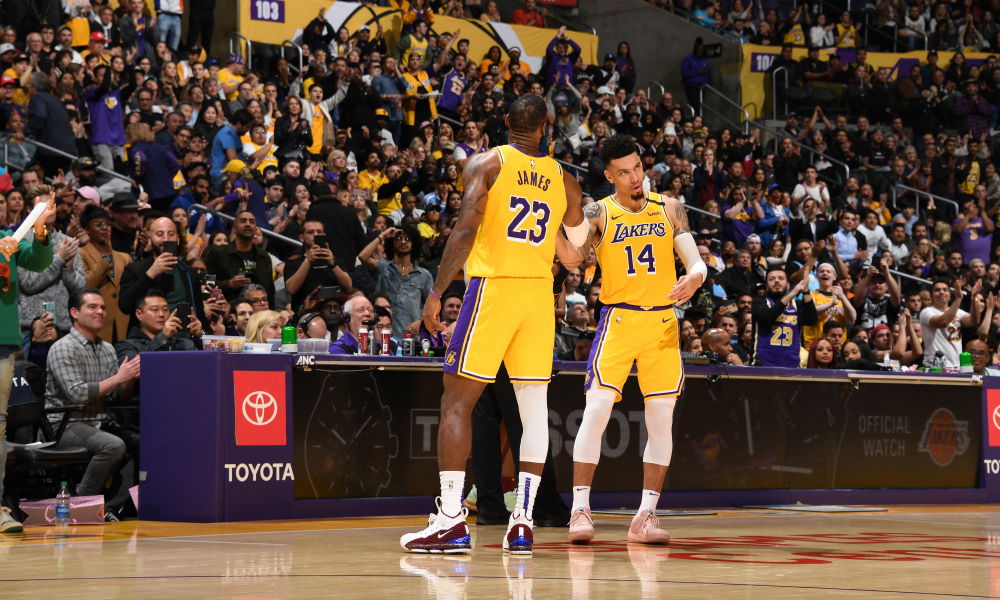 The 6-foot-6 guard was all about praising LeBron for the kiddish attitude he brings around his teammates. Except for a few crunch moments, the four-time MVP is all fun and games and takes things lightly, according to Green. "A lot of times he's having fun and he's encouraging you and he said he doesn't really care about getting the credit. He wants to win and at the same time, he wants to have fun. He's a big kid," Green exclaimed. 
Danny Green and LeBron James have unfinished business this season, being the leaders of the Western Conference. The Lakers are raring to come back and clinch the NBA championship for the first time since their victory against the Celtics in 2010.