Jay Williams had a short-lived career in the NBA. But the 38-year-old is a television analyst now and he has made a bold prediction about the NBA playoffs. Williams thinks the Portland Trail Blazers can manage to upset the Los Angeles Lakers if they somehow secure the #8 seed upon the completion of the revised regular-season. 
"The Portland Trail Blazers….they might have a chance to beat the Lakers," Williams said, in a recent broadcast of ESPN's First Take. Now, why does Willaims make this striking prediction that the Lakers might exit the playoffs as early as the first round?
Is it due to the extraordinary talent that Damian Lillard brings on to the court? We have already seen Lillard dominating against the Lakers when they met in February. However, Jay Williams details the reasons why the Blazers might have the edge if they face the Lakers in the postseason. 
Jay Williams thinks the Blazers might have a formula that could upset the Los Angeles Lakers
It cannot be denied that the Blazers are an exciting team. The likes of CJ McCollum, Dame, and an aged Melo all reside in the roster. Moreover, they have players like Jusuf Nurkic returning from injury rehab as well. 
Here is why Willaims thinks the idea of the Blazers upsetting the Lakers might sound absurd, but remains as a large possibility. "The Lakers not having Avery Bradley. I know that they were able to get J. R. Smith, I know you got Dion Waiters and I like the way they play."
"But they [Blazers] just have the formula that could upset the Lakers. This is why I will call this playoff madness. If Dame and if CJ get hot, I do not think that there are any guards that the Lakers have that can stop them," Williams stated.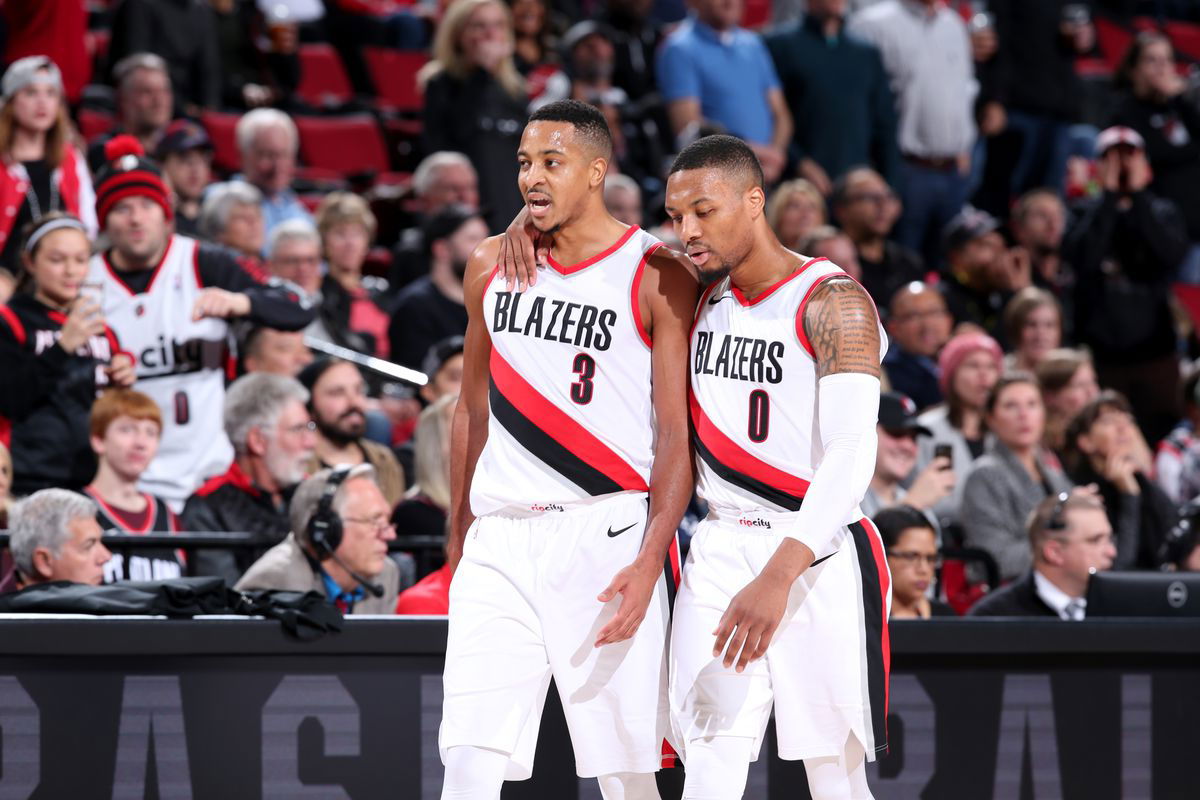 Furthermore, the former Chicago Bulls player pointed out that the Blazers can physically match up with LeBron James and find ways to wear him down. "And LeBron, they have guys that can match up strength-wise with him. They're not going to stop LeBron, but they can try to hinder him to a certain degree."
"They don't have anybody that can stop AD. But if they got hot, that is going to make it really interesting down the stretch," Williams concluded. The Blazers currently stand ninth in the western conference table and would look to make the most of the remaining eight regular-season games that would boost their chances of making it to the playoffs. 
— First Take (@FirstTake) July 6, 2020
Suppose the Blazers do manage to enter at the #8 seed in the West. If they do, there are high chances that they'll face the Los Angeles Lakers in the first round. Damian Lillard is ready for it and so are we. Who do you think would triumph in this encounter? The purple and gold or the Rip City franchise?