"They Want Me?!"- DeMar DeRozan Overwhelmed By Interest From Lakers' For Trade
Published 11/14/2020, 10:21 AM EST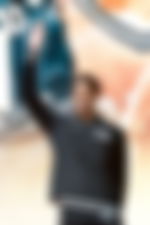 ---
---
The NBA rumor mill is in full swing right now. It is very rare to see players in the league reacting to trade rumors, but it seems DeMar DeRozan has no problem in doing just that.
ADVERTISEMENT
Article continues below this ad
Recent reports emerged about the Lakers being interested in trading DeRozan. When the former Raptors' star was asked about the same, DeRozan said that he considers it as an honor that the Lakes would want him on the team.
Speaking with Matt Barnes and Stephen Jackson in the All the Smoke podcast, DeRozan said, "Without a doubt. You always have them dreams of doing it, you know what I mean? For me it's just I've learned being in the league so long that you always want to be wanted.
ADVERTISEMENT
Article continues below this ad
"So when you see things about teams wanting you, you can't feel a certain type of way. You'd better feel good about it because there's some motherf—ers that's not wanted. You don't want to be that person.
"So to be wanted by a championship team that just came off a championship, to see that, how could you not feel some type of way? Especially me, being from L.A., it's like 'damn, my hometown team want me? They just came off a championship and they want me?'
"It's definitely crazy to be able to see that, but anybody knows that whatever jersey I got on, I'm gonna lay it out there on the line and represent in the best way I can."
 

View this post on Instagram

 
Is DeMar DeRozan the right fit for the Lakers?
It is no secret that the Lakers want to strengthen their roster. The champions are wary of the increasing competition in the league and are trying to strengthen their roster. Recently reports emerged that the Lakers are looking to trade Danny Green and Kyle Kuzma for DeMar DeRozan.
ADVERTISEMENT
Article continues below this ad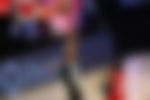 DeRozan can be a great fit for the Lakers, as he can be the floor general apart from James. Given the fact that Rajon Rondo has entered free agency and Clippers are interested in signing him, DeRozan will be a more than capable replacement.
The Spurs star averaged 22 points, 5.5 rebounds and 5.6 assists with a 3 point percentage of only 25.7%. DeRozan can finally be in a Championship contending team with the Lakers. A big three of DeRozan, James and Davis sounds pretty good.
ADVERTISEMENT
Article continues below this ad
The only downside to this deal can be that the Lakers will lack players who will be a perimeter threat. DeRozan is not that good from the 3 point line, and then there will be too much pressure on Morris, Davis and LeBron to make tough threes.